Mauritius
Island country in the Indian Ocean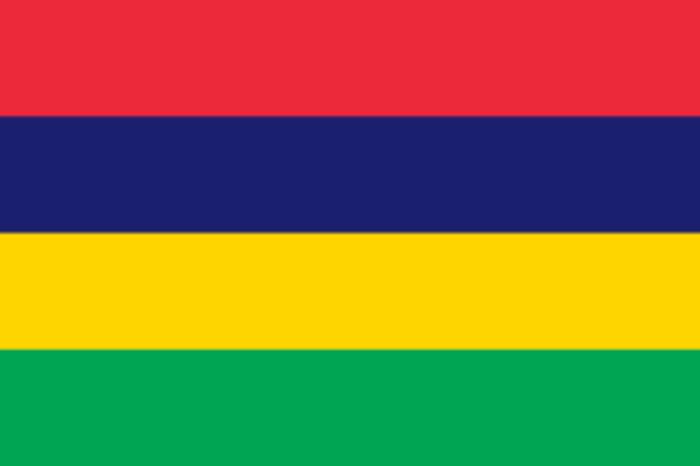 Mauritius, officially the Republic of Mauritius, is an island nation in the Indian Ocean about 2,000 kilometres (1,200 mi) off the southeast coast of the African continent, east of Madagascar. It includes the main island, as well as Rodrigues, Agaléga and St. Brandon. The islands of Mauritius and Rodrigues, along with nearby Réunion, are part of the Mascarene Islands. The capital and largest city, Port Louis, is located on Mauritius, where most of the population is concentrated. The country spans 2,040 square kilometres (790 sq mi) and has an Exclusive Economic Zone covering 2.3 million square kilometres.


Mauritius PM highlights significance of CECPA signed by India

Mauritius Prime Minister Pravind Jugnauth at India-Mauritius joint statement said the Comprehensive Economic Cooperation and Partnership Agreement (CECPA) is far-reaching and should unleash new and..
Credit: ANI Duration: 01:21
Published
This island nation is building a blueprint to startup success

From social media influencers to investors, savvy entrepreneurs in Mauritius are leveraging technology and a collaborative approach to help others thrive in their own business endeavors.
Credit: Bleacher Report AOL Duration: 22:39
Published
This Mauritian musician is finding a novel use for trash

To help preserve his island paradise, Kan Chan Kin is upcycling garbage into musical instruments.
Credit: Bleacher Report AOL Duration: 03:14
Published
Preserving an African paradise

The island nation of Mauritius makes for a picture perfect escape, but for locals there is no escaping an ever-growing issue: trash. Meet a group of innovative problem solvers taking the old adage..
Credit: Bleacher Report AOL Duration: 22:39
Published
Over 55 lakh doses of vaccines gifted to neighbours: MEA

During a press briefing on January 28, MEA spokesperson Anurag Srivastava informed that over 55 lakh doses of vaccines have been gifted neighbours and extended neighbourhood since January 20. MEA..
Credit: ANI Duration: 01:35
Published
Watch: India sends SII's Covishield vaccines to Mauritius, Seychelles, Myanmar

India dispatched consignments of SII's Covishield to Myanmar, Seychelles and Mauritius. India is sending Covid-19 vaccines as part of donation program to neighbours and key partners. Bhutan, Maldives,..
Credit: HT Digital Content Duration: 02:46
Published
COVID vaccine ready for dispatch to Myanmar, Seychelles, Mauritius from Mumbai airport

Serum Institute of India's vaccine consignment arrived at Mumbai's Chhatrapati Shivaji Maharaj International Airport on January 22. The consignment containing COVID-19 vaccine will be dispatched to..
Credit: ANI Duration: 01:17
Published
You Might Like



External affairs minister S Jaishankar inaugurates new chancery building of Indian High Commission in Mauritius

Jaishankar arrived here in India's strategically key maritime neighbour in the Indian Ocean region on Sunday night from the Maldives on the last leg of his two-nation tour. Jaishankar inaugurated the..




IndiaTimes - Published





India inks FTA with Mauritius, the 1st with an African nation




IndiaTimes - Published





India signs free trade agreement with Mauritius, delivers additional 100,000 Covid-19 vaccines

The agreement was signed during the visit of external affairs minister S Jaishankar to the island nation. Jaishankar, who addressed the media with the Prime Minister of Mauritius, said India is..




IndiaTimes - Published





India signs FTA with Mauritius, extends USD 100 million line of credit

The FTA or CECPA is the first such pact with any African country and is being considered a milestone in commercial ties.




DNA - Published





India offers $100 million line of credit to Mauritius to facilitate procurement of defence assets




IndiaTimes - Published





Jaishankar in Mauritius amid unrest




IndiaTimes - Published





Mauritius eyes key trade pact with India during Jaishankar's visit




IndiaTimes - Published





India to gift Srilanka 500,000 doses of COVID-19 vaccine tomorrow

Last week, India gifted vaccines to 8 countries-- Bhutan, Maldives, Nepal, Bangladesh, Myanmar, Seychelles, and Mauritius




DNA - Published





WHO chief Ghebreyesus thanks PM Modi for 'continued support' to global Covid-19 response

WHO chief Tedros Adhanom Ghebreyesus on Saturday thanked Prime Minister Narendra Modi for his continued support to the global Covid-19 response, saying acting together, including sharing of knowledge,..




IndiaTimes - Published





India to send SII's COVID-19 vaccine 'Covishield' to Myanmar, Seychelles, Mauritius

The Ministry of External Affairs had announced a vaccine rollout for Bhutan, Maldives, Bangladesh, Nepal, Myanmar and Seychelles from Wednesday.




DNA - Published





Centre issues Letter of Comfort to Bharat Biotech for 45 lakh doses of Covaxin

Bharat Biotech has secured a fresh Letter of Comfort from the Centre for another 45 lakh doses of its COVID-19 vaccine, Covaxin, sources said. ​​Out of the 45 lakh doses, the city-based vaccine..




IndiaTimes - Published





India plans 20 million doses of vaccine supply to neighbours

India plans to offer 20 million doses of coronavirus vaccine to its neighbours as it draws up a policy to supply vials to countries across the globe, people with knowledge of the matter said. An Indian..




IndiaTimes - Published





India sees Indian Ocean Rim Association playing crucial role in Indo Pacific

India will be setting up Mahatma Gandhi library at the IORA Secretariat in Mauritius. It has already deployed an IT Expert at the Secretariat.




DNA - Published





India's COVID-19 food aid reaches Djibouti

Under Mission Sagar 1, India had reached out to 5 Indian ocean countries-- Maldives, Mauritius, Madagascar, Comoros, and Seychelles. The outreach is part of India's SAGAR --Security and Growth for All..




DNA - Published





Mauritius arrests Indian captain of Japanese ship that spilled oil

Authorities in Mauritius have arrested the Indian captain of the Japanese ship that ran aground near Mauritius and spilled 1,000 tons of oil on the Indian Ocean island's protected coastline. Sunil..




IndiaTimes - Published





India's indigenously-developed Dhruv helicopters helping Mauritius contain oil spill

Dhruv is a utility helicopter designed and developed by Hindustan Aeronautics Limited (HAL).




DNA - Published





Mauritius Oil Spill: India sends response team; 10,000 oil absorbent pads

The assistance, in response to a request by the Mauritius government, was sent on India Air Force's C17 Globemaster. The equipment includes Ocean Booms, River Booms, Disc Skimmers, Heli Skimmers, Power..




DNA - Published





India sends 30 tonnes of medical equipment, humanitarian aid to Mauritius to contain oil spill

India's move comes as a part of its policy to extend humanitarian assistance and provide disaster relief to its neighbours in the Indian Ocean region and also as envisioned by Prime Minister Narendra..




DNA - Published





India sends assistance to Mauritius to help deal with oil spill

India has sent 30 tonnes of technical equipment and material on board an IAF aircraft to Mauritius to help the country contain an oil spill on its pristine south-east coast. A 10-member Indian Coast..




IndiaTimes - Published





India exploring avenues to help Mauritius deal with oil spill

Indian Oil (Mauritius) Ltd has already positioned a barge at the site to extend any assistance which may be needed in evacuating fuel oil from the vessel.




DNA - Published





India, Mauritius partnership to soar even higher in coming years: PM Modi

"It was in Mauritius that I had first spoken about India's vision of 'SAGAR - Security and Growth for All in the Region'. This is because Mauritius is at the heart of India's approach to the Indian..




IndiaTimes - Published

Also reported by •DNA


Happy to support Mauritius in its efforts to manage Covid-19: PM Modi

"First of all, I congratulate the Government and people of Mauritius for effective management of the COVID-19 global pandemic. I am happy that India was able to support this effort through timely..




IndiaTimes - Published





India's development cooperation does not come with any conditions: PM Modi

Prime Minister Narendra Modi and his Mauritian counterpart Pravind Jugnauth on Thursday jointly inaugurated the new Supreme Court building of Mauritius at Port Louis.




IndiaTimes - Published





PM Modi to virtually inaugurate new Supreme Court buidling in Mauritius on July 30

Modi will jointly inaugurate with his Mauritius counterpart Pravind Jugnauth the new Supreme Court building of Mauritius on Thursday, July 30. The building has been constructed with Indian grant..




DNA - Published





India, with 12 nations, leads initiative at UN to counter misinformation on Covid-19

On the initiative by Australia, Chile, France, Georgia, India, Indonesia, Latvia, Lebanon, Mauritius, Mexico, Norway, Senegal and South Africa, a total of 132 member states endorsed a cross-regional..




IndiaTimes - Published





Modi discusses coronavirus situation with Lankan Prez, Mauritius PM




IndiaTimes - Published





Mission Sagar: India sends INS Kesari with medical teams, food to Indian Ocean countries

India on Sunday dispatched INS Kesari, carrying on board two medical assistance teams, medicines and essential food items, to countries in the southern Indian Ocean as part of the govt's 'Mission..




IndiaTimes - Published





India sends medical assistance to five friendly nations

"Responding to their requests for assistance in dealing with the Covid-19 pandemic, India has sent Indian Naval Ship Kesari to Maldives, Mauritius, Madagascar, Comoros and Seychelles, carrying on board..




IndiaTimes - Published





India sending hydroxychloroquine to 55 coronavirus-hit countries

India is in the process of supplying anti-malarial drug hydroxychloroquine to 55 coronavirus-hit countries as grants as well as on commercial basis, official sources said on Thursday. A number of..




IndiaTimes - Published





Angola, Eritrea, Uganda confirm first cases as coronavirus spreads in Africa

Angola, Eritrea and Uganda confirmed their first cases of coronavirus, while Mauritius recorded its first death as the virus spreads across Africa despite measures by governments to hold it back.




Reuters - Published




Mauritius confirms first three cases of coronavirus

Mauritius has confirmed its first three cases of coronavirus, its government said in a statement on Thursday.




Reuters - Published





Padma Vibhushan to former Mauritius PM token of affection from Indians: PM Modi




IndiaTimes - Published




Mauritius closes main airport as cyclone Calvinia approaches

Mauritius closed its main airport on Monday and shops and other businesses in the capital also closed as the tropical cyclone Calvinia approached.




Reuters - Published





Ashok Lavasa's son resigns from firm being probed by ED

Abir Lavasa, son of election commissioner Ashok Lavasa, has resigned as director of Nourish Organic Foods Pvt Ltd which is being probed by the Enforcement Director for a transaction of Rs 7.25 crore..




IndiaTimes - Published





PM Modi meets Mauritian counterpart Jugnauth, assures India's support for stable and secure Mauritius

Prime Minister Narendra Modi on Friday met his Mauritian counterpart Pravind Jugnauth, who recently won a hard-fought election, and assured India's support to the aspirations of building a more secure,..




IndiaTimes - Published





PM Modi meets Mauritian counterpart, discusses bilateral ties




IndiaTimes - Published





Mauritius appoints Renganaden Padayachy as its new finance minister

Mauritius has sworn in Renganaden Padayachy as its new finance minister, local media reported on Tuesday, days after incumbent Prime Minister Pravind Kumar Jugnauth secured another a five-year term.




Reuters - Published




Mauritius elects incumbent PM for five-year term

Mauritius' ruling Militant Socialist Movement (MSM) has won more than half of parliamentary seats, securing incumbent Prime Minister Pravind Kumar Jugnauth a five-year term, interim election results..




Reuters - Published





Mauritius starts counting votes after parliamentary election

Mauritius electoral authorities began counting votes on Friday after a parliamentary election dominated by calls for a fairer distribution of wealth on the prosperous Indian Ocean island.




Reuters - Published





Rivals promise better wealth distribution as Mauritius votes

Mauritius held a parliamentary election on Thursday, with the main parties all promising a fairer distribution of wealth on the prosperous Indian Ocean island.




Reuters - Published





Better wealth distribution pledged as prosperous Mauritius votes for leader

Voters in the prosperous Indian Ocean island of Mauritius went to the polls on Thursday in a parliamentary election which will decide its leader for the next year five years.




Reuters - Published





Mauritius' PM touts achievements to fend off challenge in November 7 poll

Mauritius' leader Pravind Kumar Jugnauth is banking on accomplishments like a minimum wage law to win a general election on Thursday but could face a tough challenge from two opponents promising to end..




Reuters - Published





India boosts its profile in west Indian Ocean

Using its strengths in defence, economic and climate cooperation, India is quietly making its moves in the western Indian Ocean region. This week, India engaged the Vanilla Islands – Madagascar,..




IndiaTimes - Published





Mauritius' prime minister dissolves parliament, calls general election

Mauritius Prime Minister Pravind Kumar Jugnauth dissolved parliament on Sunday and said the Indian Ocean island would hold a general election on November 7.




Reuters - Published





PM Narendra Modi inaugurates two projects in Mauritius through video call

The projects which Mauritius PM described "Mother India's blessing" are phase one of Mauritius metro and a new ENT hospital




DNA - Published





PM Modi inaugurates metro service, ENT hospital in Mauritius

Prime Minister Narendra Modi jointly inaugurated a metro express service and a hospital in Mauritius with Mauritian premier Pravind Jugnauth via video on Thursday and described the projects as a symbol..




IndiaTimes - Published





PM Modi holds bilateral talks with Sheikh Hasina, counterparts from Bhutan, Greece, Mauritius




IndiaTimes - Published





Pope says Britain should obey U.N., return islands, including U.S. base

Pope Francis said on Tuesday Britain should comply with a U.N. resolution and return a chain of islands it holds in the Indian Ocean to Mauritius, including one rented to the United States for the..




Reuters - Published





Mauritius says Pope visit supports claim to Chagos Islands

Authorities in Mauritius cast remarks from Pope Francis during a visit on Monday as a boost for their claim to a chain of islands held by Britain, including one rented to the United States for the..




Reuters - Published





Pope gives hope to Mauritians who want UK to return islands

Pope Francis wrapped up his trip to Africa on Monday with a lightning visit to Mauritius, saying Mass for 100,000 people and giving hope to a movement that wants Britain to return a group of islands.




Reuters - Published