Bahujan Samaj Party
Political party of India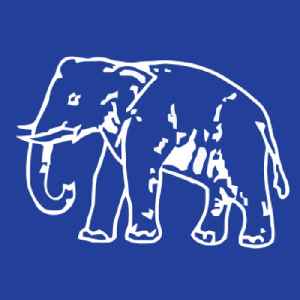 The Bahujan Samaj Party (BSP) is a national level political party in India. By vote share in the 2014 general election, it is India's third-largest national party, though it did not win any seats in the Lok Sabha. It was formed to represent Bahujans, referring to Scheduled Castes, Scheduled Tribes, and Other Backward Castes (OBC), along with religious minorities.


Karnataka: HDK govt falls, drama ends without any surprise twist
The turbulent tenure of the JD(S)-Congress government came to an end on Tuesday, after the coalition lost the trust vote moved by chief minister H D Kumaraswamy 99-105. Twenty MLAs, including two..
IndiaTimes - Published
BSP MLA skips Karnataka trust vote, sacked for defying Mayawati's direction
IndiaTimes - Published
Mayawati expels lone BSP MLA in Karnataka for voting against Kumaraswamy govt
Bahujan Samaj Party national president Mayawati on Tuesday expelled lone party MLA N Mahesh in Karnataka for "violating" the party decision to vote infavour of the H D Kumaraswamy government that lost..
IndiaTimes - Published
Bahujan Samaj Party MLA N Mahesh to skip Karnataka floor test today
He says that he will skip the trust vote as per the direction of BSP supremo Mayawati
DNA - Published
Mayawati asks party's lone Karnataka MLA to support Kumaraswamy govt
"BSP national president Mayawati has directed the BSP MLA to vote in support of the Kumaraswamy government," the BSP chief said Sunday in a tweet.
DNA - Published
Karnataka crisis: Mayawati directs lone BSP MLA to back Kumaraswamy government
IndiaTimes - Published
Karnataka crisis: BSP MLA to skip tomorrow's floor test on Mayawati's directions
IndiaTimes - Published
IT department attaches Rs 400 crore 'benami' plot in Noida belonging to Mayawati's brother, wife
The provisional order for the attachment of the seven-acre plot, "beneficially owned" by Anand Kumar and his wife Vichiter Lata, was issued on July 16 by the Delhi-based Benami Prohibition Unit (BPU)..
IndiaTimes - Published
You Might Like