Val Demings
U.S. Representative from Florida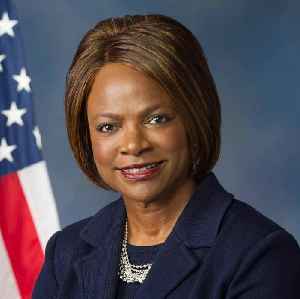 Valdez Venita Demings is an American politician and former law enforcement officer serving as the U.S. Representative for Florida's 10th congressional district since 2017. From 2007 to 2011, she was the Chief of the Orlando Police Department, the first woman to lead the department, capping a 27-year career with the department.


Klobuchar pulls back from Biden's VP search

U.S. Senator Amy Klobuchar effectively pulled herself from Joe Biden's search for a running mate on Thursday, saying the position should go to a woman of color instead. Gloria Tso reports.
Credit: Reuters - Politics Duration: 01:21
Published
Who will Joe Biden pick as running mate?

Here are some of the nearly dozen candidates who are likely under consideration, as former Vice President Joe Biden faces fresh calls to choose a black woman as his running mate. Lisa Bernhard reports.
Credit: Reuters Studio Duration: 03:11
Published
Who Are Biden's Top VP Prospects?

Joe Biden is on the hunt for a running mate. Biden has vowed to choose a woman for his running mate. Then, the Black Lives Matter protests erupted all over the country. Now, Biden is under pressure to..
Credit: Wochit News Duration: 00:47
Published
You Might Like
No news matches found
Sorry, we were unable to find any results in our database for your query
Free news archive access

Did you know?
You are eligible to search our news archive with millions of news references free of charge.

To do this, please sign in first at the top of the screen.

• Information about free access to our news archive


Search this site and the web: