Amarinder Singh
15th and current Chief Minister of Punjab, India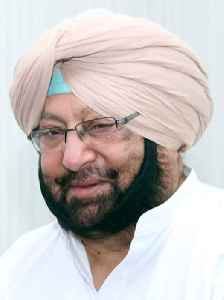 Captain Amarinder Singh is an Indian politician serving as the 15th and current Chief Minister of Punjab. An elected Member of the Legislative Assembly from Patiala, he was also the president of Punjab Pradesh Congress Committee, the state division of the Indian National Congress. He has also previously served as the Chief Minister of Punjab from 2002-2007. His father was the last Maharaja of the princely state of Patiala. He also served in the Indian Army from 1963 to 1966. In 1980, he won a seat in the Lok Sabha for the first time. He currently also serves as the chairman of the Punjab Urdu Academy.


Harsimrat Badal takes on Pakistan minister for trying to influence Sikhs in Indian Army
After Punjab chief minister Captain Amarinder Singh, the union minister Harsimrat Kaur Badal has slammed Pakistan minister Fawad Chaudhry for trying to prevail upon Sikhs in Indian Army to revolt and..
IndiaTimes - Published
Keep out of our internal affairs, Captain Amarinder Singh tells Pakistan
IndiaTimes - Published
Punjab CM Captain Amarinder Singh silences Pakistan minister for tweet on Indian Army
A desperate Pakistan and its panicky politicians have been trying to conjure unrest wherever possible since India revoked Article 370 for peace and progress of Jammu and Kashmir
DNA - Published
Stop trying to interfere in India's internal matter, Amarinder Singh ticks off Pak minister
Punjab CM Amarinder Singh on Tuesday asked Pakistan minister Fawad Chaudhry to stop trying to interfere in India's internal matter after he made a provocative tweet on the Indian Army. "Stop trying to..
IndiaTimes - Published
Amarinder Singh wishes Arun Jaitley a speedy recovery
Punjab CM Amarinder Singh on Sunday wished a speedy recovery to former Union minister Arun Jaitley, who is currently undergoing treatment at the AIIMS in New Delhi.
IndiaTimes - Published
Happy to see Sonia Gandhi back in the saddle: Amarinder Singh
IndiaTimes - Published
You Might Like