Snoop Dogg doesn't 'give up smoke', instead announces smokeless stove

Monday, 20 November 2023 ()
Snoop Dogg is still smoking, after shocking fans with what turned out to be an ad campaign.
You Might Like
💡 newsR Knowledge: Other News Mentions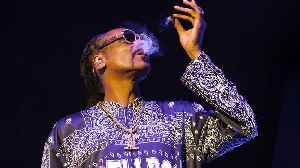 Snoop Dogg Says He's Giving Up Smoking | THR News Video

Snoop Dogg just made a big announcement. The rapper says he's dropping smoking. He wrote on Instagram, "After much consideration and conversation with my family, I've decided to give up smoke. Please respect my privacy at this time."
Credit: The Hollywood Reporter Duration: 01:16
Published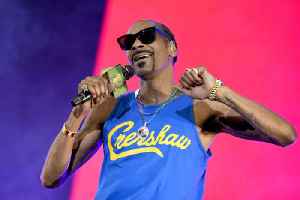 Happy Birthday, Snoop Dogg!

Happy Birthday, Snoop Dogg!. Calvin Cordozar Broadus Jr. turns 52 years old today. Here are five facts you may not have known about the rapper. 1. He was nicknamed "Snoopy" as a child. 2. Snoop Dogg is cousins with singers Brandy and Ray J. 3. He founded the Snoop Youth Football League. 4. After a visit to Jamaica, he changed his name to Snoop Lion. 5. It is rumored that Snoop has an IQ of 147. Happy Birthday, Snoop Dogg!
Credit: Wibbitz Top Stories Duration: 00:48
Published
Related videos from verified sources