VGGS 2024 will be focussed on strengthening GIFT City, expand its global presence: PM Modi

Wednesday, 27 September 2023
The 10th edition of the Vibrant Gujarat Global Summit (VGGS) scheduled to be held in January 2024, will be focussed on strengthening GIFT City, expand its global presence, PM Modi said at the Vibrant Gujarat Success Summit. GIFT City houses India's first international financial services centre (IFSC) on the lines of Dubai and Singapore.
You Might Like
💡 newsR Knowledge: Other News Mentions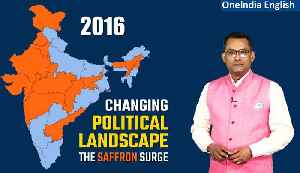 Assembly Polls 2023: BJP's Decisive Victory Shakes Opposition Foundations | Oneindia News

The Bharatiya Janata Party (BJP) has secured a resounding victory in recent assembly elections, overshadowing the Congress and reshaping the political landscape. The BJP's triumph in Madhya Pradesh, Rajasthan, and Chhattisgarh reflects a saffron surge that defied initial expectations. Despite Chhattisgarh Chief Minister Bhupesh Baghel's commendable governance, a notable shift in tribal support highlights the complex dynamics at play. The BJP's strategic campaign, led by Prime Minister Narendra Modi, coupled with organizational strength, emphasises the formidable challenge facing the Congress in future elections. #electionsresults2023 #electionresult2023live #electionsresultlive #election2023update #election2023live #rajasthanelection2023 #rajasthanresults2023 #rajasthanassemblyelections2023 #mpelections2023 #mpelectionresult2023 #telanganaassemblyresults #telanganaelectionresultss #telanganaassemblyelectionresults #chattisgarhelection2023result #chattisgarhelection2023 #bjp #congress ~HT.178~ED.110~GR.124~
Credit: Oneindia Duration: 02:42
Published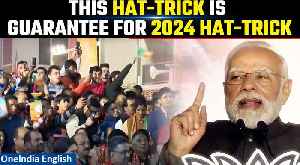 Assembly Elections Results: PM Modi's Hattrick Triumph: Is 2024 Next? | LIVE Speech Highlights

Prime Minister Narendra Modi celebrates a political hattrick with recent victories in the Madhya Pradesh, Chhattisgarh, and Rajasthan Assembly Elections. Tune in for exclusive highlights from his latest speech, where he hints at a potential hattrick in 2024. Get insights into the PM's vision and the unfolding political landscape. #PMModi #AssemblyElectionsResult #HattrickVictory #2024Elections #PoliticalSpeech #ModiSpeech #IndianPolitics ~HT.178~ED.194~GR.124~
Credit: Oneindia Duration: 02:19
Published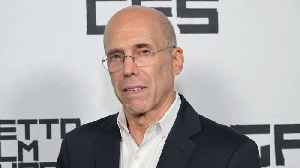 Jeffrey Katzenberg Says A.I. Will Eliminate 90 Percent of Artist Jobs on Animated Films | THR News Video

Dreamworks founder Jeffrey Katzenberg predicts that generative artificial intelligence will cut the number of workers it takes to make animated films in the future. Katzenberg spoke about A.I. during the Bloomberg New Economy Summit in Singapore and went into detail how he thinks A.I. will be used in the media and entertainment industry.
Credit: The Hollywood Reporter Duration: 01:19
Published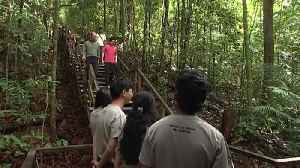 William works up a sweat in Singapore jungle

The Prince of Wales worked up a sweat in the Singapore jungle as he heard how young people have been helping conservation. William was led around MacRitchie Nature Reserve where they discussed the environment and nature on show and spoke of Singapore's vision to be a "City in Nature". Report by Ajagbef. Like us on Facebook at http://www.facebook.com/itn and follow us on Twitter at http://twitter.com/itn
Credit: ODN Duration: 02:53
Published
Related news from verified sources