Punjab government kept session perennially alive: solicitor general to Supreme Court

Monday, 6 November 2023
The Punjab AAP government accused the governor of keeping bills pending in the Supreme Court, but this was rebutted by the solicitor general, who claimed that it was the AAP government that was at fault for keeping the state assembly session perpetually active. The bench questioned whether this was in line with the Constitution. The advocate general clarified that some bills were passed by the assembly while others required the governor's approval.
💡 newsR Knowledge: Other News Mentions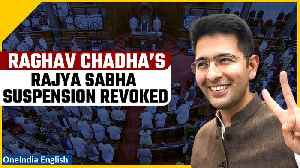 AAP MP Raghav Chadha's suspension revoked by Rajya Sabha Chairman | Oneindia News

AAP MP Raghav Chadha says "On 11th August, I was suspended from the Rajya Sabha. I went to the Supreme Court for the revocation of my suspension. Supreme Court took cognizance of this and now my suspension has been revoked after 115 days...I am happy that my suspension has been roved and I want to thank the Supreme Court and Rajya Sabha Chairman Jagdeep Dhankhar..." #RaghavChadha #RajyaSabha #RaghavChadhaSuspensionRevoked #AAP #RaghavChadhaNews #RaghavChadhaSuspensionNews ~HT.178~PR.152~ED.194~GR.125~
Credit: Oneindia Duration: 02:28
Published
You Might Like
Related videos from verified sources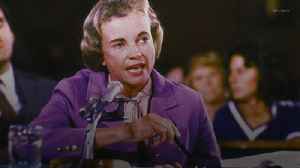 Sandra Day O'Connor, Trailblazing Supreme Court Justice, Dead at 93

Sandra Day O'Connor, , Trailblazing Supreme Court Justice, , Dead at 93. NPR reports that the first woman to serve on the Supreme Court, Sandra Day O'Connor, died on December 1 in Phoenix,..
Credit: Wibbitz Top Stories Duration: 01:30
Published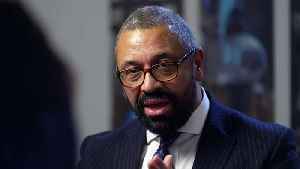 Home Sec: 'I won't be distracted' by Supreme Court ruling

Home Secretary James Cleverly says he "won't be distracted" following a Supreme Court ruling which deemed the government's flagship asylum policy unlawful. Report by Ajagbef. Like us on Facebook..
Credit: ODN Duration: 00:34
Published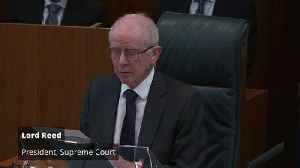 Supreme Court rules Rwanda scheme unlawful

The Supreme Court has ruled that the Rwanda asylum policy is unlawful, in a major blow for Rishi Sunak's promise to "stop the boats". Five justices at the UK's highest court unanimously rejected the..
Credit: ODN Duration: 00:30
Published
Related news from verified sources