India, US back Israel on terror, diss 'China's aggression'; in a first, no mention of Pakistan in 2+2 joint statement

Friday, 10 November 2023
India and the US held talks in their 5th 2+2 ministerial to strengthen their partnership in defense, security, trade, and technology. They reaffirmed their commitment to a free and inclusive Indo-Pacific and discussed countering China's aggression. Counterterrorism, the Israel-Hamas conflict, and regional issues like the Russia-Ukraine war were also on the agenda. However, this was the first time the joint statement did not specifically name Pakistan in relation to terrorist activities.
💡 newsR Knowledge: Other News Mentions
You Might Like
Related videos from verified sources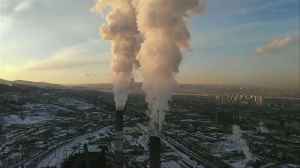 These Are the World's Top Polluters Heading Into COP28

These Are the World's , Top Polluters , Heading Into COP28. Using data from the EU's Emissions Database for Global Atmospheric Research 2023, 'The Independent' recently revealed the greenhouse gas..
Credit: Wibbitz Top Stories Duration: 01:31
Published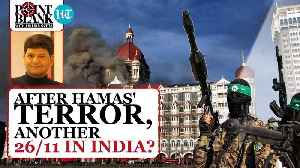 'Pak-Based Terrorists Emboldened After Hamas Terror' | Point Blank I Mumbai 26/11

Ahead of the 15th year anniversary of 26/11 attacks launched by Pakistan-based terrorists, there are concerns about whether a similar attack could be carried by Pakistan-based terror groups. The..
Credit: Rumble Duration: 06:46
Published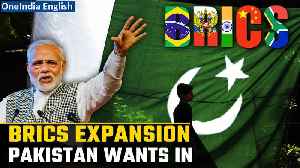 The BRICS Standoff: Analysing India's Big Problem with Pakistan's Entry | Oneindia News

In 2023, the BRICS Alliance expanded to nearly 11 nations, adding significant members like Saudi Arabia, Iran, and Egypt. Pakistan, backed by China, aimed to join. Pakistan applied for BRICS membership..
Credit: Oneindia Duration: 03:04
Published
Related news from verified sources