Uttarakhand tunnel collapse: Rescue operations continue, priority is evacuating trapped workers, says Uttarkashi DM

Sunday, 12 November 2023
At least 36 workers are feared to be trapped inside the tunnel that collapsed on the Yamunotri National Highway here in Uttarkashi district.
You Might Like
💡 newsR Knowledge: Other News Mentions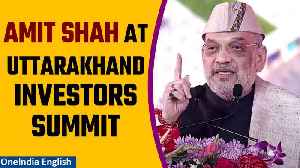 Uttarakhand Global Investors Summit: Amit Shah's Visit | Progress noted under PM Modi, CM Dhami

In Uttarakhand Global Investors Summit 2023, Home Minister Amit Shah praised Uttarakhand's progress at the Global Investors Summit, emphasizing policy-driven development under PM Modi and CM Dhami. The state exceeded its Rs 2 lakh crore target, securing MoUs worth Rs 3.5 lakh crore. Shah commended Uttarakhand for showcasing eco-friendly trade while preserving natural beauty. #uttarakhandsummit #pmmodi #cmdhami #amitshah #investmentprogress #globalInvestors #oneindianews #investmentsummit #uttarakhanddevelopment #economicgrowth #policydrivenstate #leadershipImpact #amitshahspeaks #uttarakhandachievements #globalInvestmenthub ~HT.178~ED.103~GR.125~
Credit: Oneindia Duration: 04:28
Published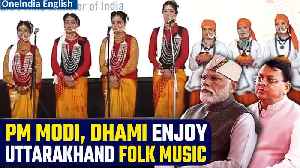 Uttarakhand's Global Investors Summit 2023: PM Modi, CM Dhami Attend the Event in Dehradun |Oneindia

Join us for the historic inauguration of Uttarakhand's Global Investors Summit 2023 in Dehradun, featuring Prime Minister Narendra Modi and Chief Minister Pushkar Singh Dhami. Explore the economic landscape as leaders discuss investment prospects, innovation, and growth held in Dehradun. #Uttarakhand #UttarakhandGlobalInvestorsSummit #GlobalInvestorsSummit #NarendraModi #PushkarDhami #OneindiaNews ~HT.99~ED.102~
Credit: Oneindia Duration: 04:15
Published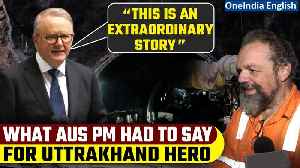 Arnold Dix, Uttarakhand Tunnel Rescuer, Earns Praise from Australian Prime Minister | Oneindia News

Australian PM Anthony Albanese praises Uttarkashi tunnel rescuer Arnold Dix in the Australian Parliament, labeling it an extraordinary story. Arnold Dix reciprocates, sharing the video and thanking PM Albanese on his social media. #Arnolddix #uttarakhand #Uttarakhandtunnel #TunnelRescueoperations #Uttarakashitunnellive #Tunnelnews #AnthonyAlbanese #news #Oneindia #Oneindianews ~HT.99~ED.102~
Credit: Oneindia Duration: 02:25
Published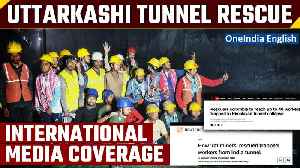 Global Spotlight: Uttarkashi Tunnel Rescue Resonates Worldwide | Oneindia News

Dive into the international media coverage surrounding the extraordinary Uttarkashi tunnel rescue! From Reuters' poignant storytelling to CNN's urgent updates, explore how global outlets captured the heroic efforts of the 'Rat Miners' and the emotional journey of 41 workers rescued after 17 days. Join us as we navigate the headlines, visuals, and shared triumphs that turned this rescue into a beacon of hope on the global stage. #uttarkashitunnelrescue #uttarkashi #uttarakhand #successfulrescue #ratminers #silkyaratunnel #oneindianews ~HT.99~ED.155~
Credit: Oneindia Duration: 02:31
Published
Related videos from verified sources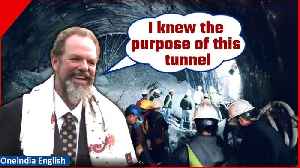 Uttarkashi Tunnel Rescue: Tunneling expert Arnold Dix speaks on successful mission | Oneindia News

Delhi: Professor Arnold Dix, an international tunnelling expert who provided important technical support on the ground in the Uttarakhand tunnel rescue operation, says, "Before I arrived here, I knew..
Credit: Oneindia Duration: 02:58
Published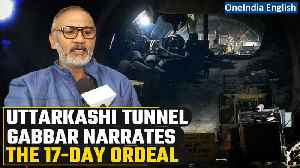 Uttarkashi Tunnel Rescue: Gabbar narrates the ordeal from the accident day to the rescue | Oneindia

While speaking to ANI, a worker Gabbar Singh Negi, who was trapped in Uttarkashi Tunnel, narrated his ordeal from the time of the accident to the rescue. He shared about the sleepless nights and said..
Credit: Oneindia Duration: 06:24
Published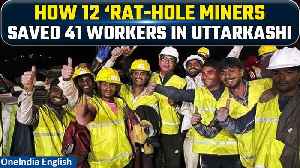 Uttarkashi Tunnel Ops' rat-hole miners: The unsung heroes behind rescue mission | Oneindia News

In a heartwarming turn of events, a group of unsung heroes emerged from the depths of a crisis in Uttarakhand, demonstrating unparalleled courage and determination. Almost always overlooked, this team..
Credit: Oneindia Duration: 02:31
Published