External affairs minister S jaishankar, David Cameron discuss India-UK relations, Israel-Hamas conflict

Monday, 13 November 2023 ()
India's External Affairs Minister, S Jaishankar, met with the new UK Foreign Secretary, David Cameron, to discuss bilateral cooperation and various issues such as the Israel-Hamas conflict and Indo-Pacific. The meeting took place on Cameron's first day in office, following a cabinet reshuffle. They also discussed progress in FTA negotiations and the possibility of a visit by Indian Prime Minister Rishi Sunak to India. The meeting was originally scheduled with Cameron's predecessor, James Cleverly, who has been appointed as the UK's Home Secretary.
💡 newsR Knowledge: Other News Mentions
You Might Like
Related videos from verified sources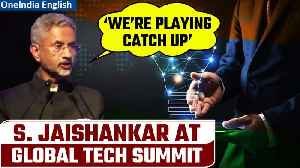 MEA S. Jaishankar Speaks About Policy Challenges Concerning India at Global Tech Summit| Oneindia

At the Eighth Global Technology Summit, External Affairs Minister Dr S Jaishankar emphasized technology's historical role in human progress, the need to regulate it due to associated downsides, and the..
Credit: Oneindia Duration: 01:44
Published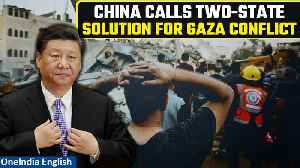 China Calls for Concrete Roadmap Towards Two-State Solution to Resolve Gaza Conflict | Oneindia News

China, despite its tensions with Taiwan, is advocating for peace, particularly focusing on Palestine. As the current president of the UN Security Council, China proposed a concrete two-state solution..
Credit: Oneindia Duration: 02:15
Published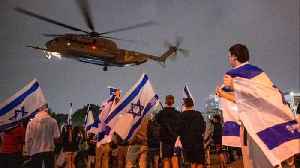 Israel-Hamas Mediators Work to Extend Truce, More Captives to Be Freed

Israel-Hamas Mediators Work to Extend Truce, , More Captives to Be Freed. The Israel-Hamas truce agreement was set to expire on Nov. 29 after being extended for two days. However, mediators in..
Credit: Wibbitz Top Stories Duration: 01:31
Published
Related news from verified sources