Tunneling in fragile Himalayas fraught with risks, say experts

Monday, 13 November 2023 ()
The collapse of a tunnel in Uttarakhand has raised concerns about the impact of extensive construction in a state prone to landslides. An expert panel appointed by the Supreme Court warned about these issues during a survey a few years ago, calling for a reconsideration of ongoing tunnel projects in the Himalayan states. Scientists suggest that the collapse may be due to inadequate geological understanding or non-compliance with regulations. While there is hope for the rescue of trapped workers, there is a need for a meticulous geological survey before tunnel construction in the region.
💡 newsR Knowledge: Other News Mentions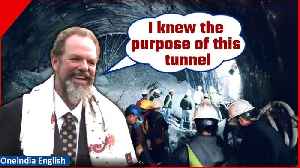 Uttarkashi Tunnel Rescue: Tunneling expert Arnold Dix speaks on successful mission | Oneindia News

Delhi: Professor Arnold Dix, an international tunnelling expert who provided important technical support on the ground in the Uttarakhand tunnel rescue operation, says, "Before I arrived here, I knew this region was a very sacred area for Hindu people. Also, I knew the purpose of this tunnel was to allow pilgrims to go between sacred temples. There was an epic dimension to this mission. It is a Himalayan mountain; it doesn't get any bigger than that." #ArnoldDix #UttarkashiRecue #UttarkashiTunnel #Uttarakhand #Uttarkashi #PushkarSinghDhami #PMModi #Modi #India #UttarakhandNews #Dehradun #OneIndia #OneindiaNews ~HT.178~GR.125~PR.151~ED.194~
Credit: Oneindia Duration: 02:58
Published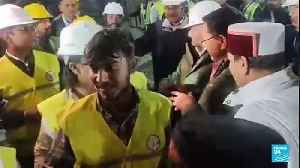 India jubilant as all trapped workers rescued from Himalayan tunnel


Credit: FRANCE 24 English Duration: 01:08
Published
Assembly Election Results 2023: BJP on way to rule 12 states on its own, Congress down to 3
The BJP, which rules the centre, is in power in Uttarakhand, Haryana, Uttar Pradesh, Gujarat, Goa, Assam, Tripura, Manipur, and Arunachal Pradesh, and is all set..
DNA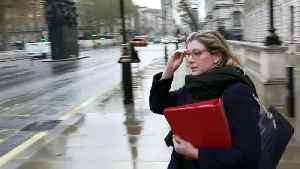 Ministers depart Cabinet Office ahead of new Rwanda deal

Levelling Up Secretary Michael Gove and Leader of the House of Commons Penny Mordaunt leave the Cabinet Office. It comes as Home Secretary James Cleverly is in Rwanda where he is expected to sign a new treaty to send asylum seekers to the African nation after the Supreme Court declared the deportation scheme unlawful. Report by Kennedyl. Like us on Facebook at http://www.facebook.com/itn and follow us on Twitter at http://twitter.com/itn
Credit: ODN Duration: 00:35
Published
You Might Like
Related news from verified sources