DNA TV Show: What will Uttarkashi tunnel collapse rescue team plan to do next as initial strategy fails?

Tuesday, 14 November 2023
Navyuga Engineering Company is constructing the tunnel in Uttarkashi. The same company had the contract for the construction of a bridge on Samruddhi Highway, in August this year, 20 people including 10 laborers died when the girder collapsed.
You Might Like
💡 newsR Knowledge: Other News Mentions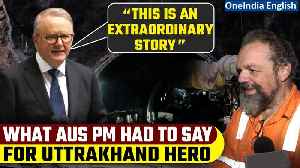 Arnold Dix, Uttarakhand Tunnel Rescuer, Earns Praise from Australian Prime Minister | Oneindia News

Australian PM Anthony Albanese praises Uttarkashi tunnel rescuer Arnold Dix in the Australian Parliament, labeling it an extraordinary story. Arnold Dix reciprocates, sharing the video and thanking PM Albanese on his social media. #Arnolddix #uttarakhand #Uttarakhandtunnel #TunnelRescueoperations #Uttarakashitunnellive #Tunnelnews #AnthonyAlbanese #news #Oneindia #Oneindianews ~HT.99~ED.102~
Credit: Oneindia Duration: 02:25
Published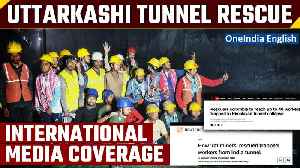 Global Spotlight: Uttarkashi Tunnel Rescue Resonates Worldwide | Oneindia News

Dive into the international media coverage surrounding the extraordinary Uttarkashi tunnel rescue! From Reuters' poignant storytelling to CNN's urgent updates, explore how global outlets captured the heroic efforts of the 'Rat Miners' and the emotional journey of 41 workers rescued after 17 days. Join us as we navigate the headlines, visuals, and shared triumphs that turned this rescue into a beacon of hope on the global stage. #uttarkashitunnelrescue #uttarkashi #uttarakhand #successfulrescue #ratminers #silkyaratunnel #oneindianews ~HT.99~ED.155~
Credit: Oneindia Duration: 02:31
Published
Related videos from verified sources