India welcomes efforts for humanitarian pauses in Israel-Hamas conflict

Tuesday, 21 November 2023 ()
India has expressed support for humanitarian pauses in the Israel-Hamas conflict and efforts by the international community to de-escalate the situation and provide urgent assistance to the people of Palestine. India's Permanent Representative to the UN stressed that India opposes terrorism, violence, and supports adherence to international humanitarian law. India also welcomed efforts for humanitarian pauses and reiterated its commitment to providing aid to Palestine.
💡 newsR Knowledge: Other News Mentions
You Might Like
Related videos from verified sources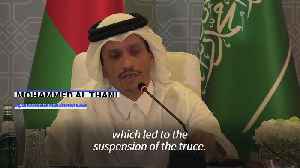 Efforts for 'complete, sustained ceasefire' in Gaza continuing: Qatar PM

Mediation efforts are continuing for "a complete and sustained ceasefire" in the Israel-Hamas war, says Qatari Prime Minister Mohammed bin Abdulrahman Al Thani during closing remarks of the Gulf..
Credit: AFP English Duration: 00:53
Published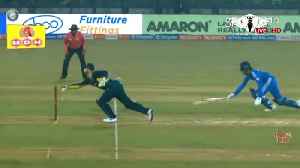 Full Highlights | India Vs Australia 4th T20 Match 2023 | IND VS AUS 4th T20 Full Highlights Match

Ind vs aus 4th t20 highlights,aus vs ind 4th t20 highlights,ind vs aus t20 full highlights,aus vs ind t20 full highlights,india vs australia 4th t20 highlights,australia vs india 4th t20 highlights,ind..
Credit: Rumble Duration: 16:54
Published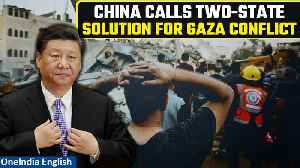 China Calls for Concrete Roadmap Towards Two-State Solution to Resolve Gaza Conflict | Oneindia News

China, despite its tensions with Taiwan, is advocating for peace, particularly focusing on Palestine. As the current president of the UN Security Council, China proposed a concrete two-state solution..
Credit: Oneindia Duration: 02:15
Published