Nearly 1k Rohingya refugees arrive by boat in Indonesia in 1 week

Tuesday, 21 November 2023 ()
Almost 1,000 Rohingya Muslims from Myanmar have arrived by boat in Indonesia's northernmost province of Aceh in the last six days, officials said on Monday. ​​They included five groups with women and children who were afloat for days. One batch of more than 240 people was twice denied landing by residents in Aceh Utara district, sparking concerns from human rights organisations. The group finally disembarked in Bireuen district on Sunday morning.
Video Credit: AFP English - Published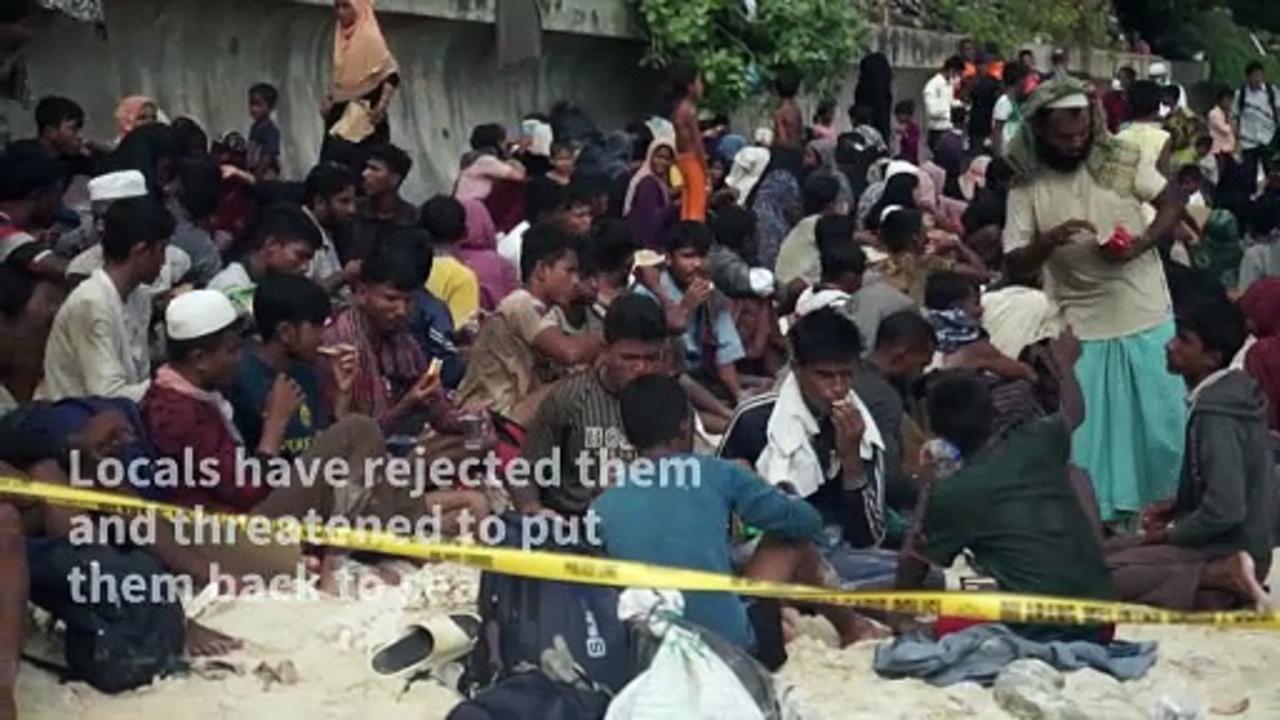 Indonesia moves rejected Rohingya refugees stranded on beach

01:23

More than 1,000 desperate and exhausted Rohingya refugees have landed on the shores of Indonesia's Aceh province in the last week. Some refugees were relocated after weeks adrift on a wooden boat, as authorities rejected locals' efforts to push the members of the persecuted Myanmar minority back to...
You Might Like
Related videos from verified sources
Related news from verified sources