'SEC 230': Is the law that shaped internet in trouble in SCOTUS?| Explainer | Oneindia News
Video Credit: Oneindia - Duration: 04:09s - Published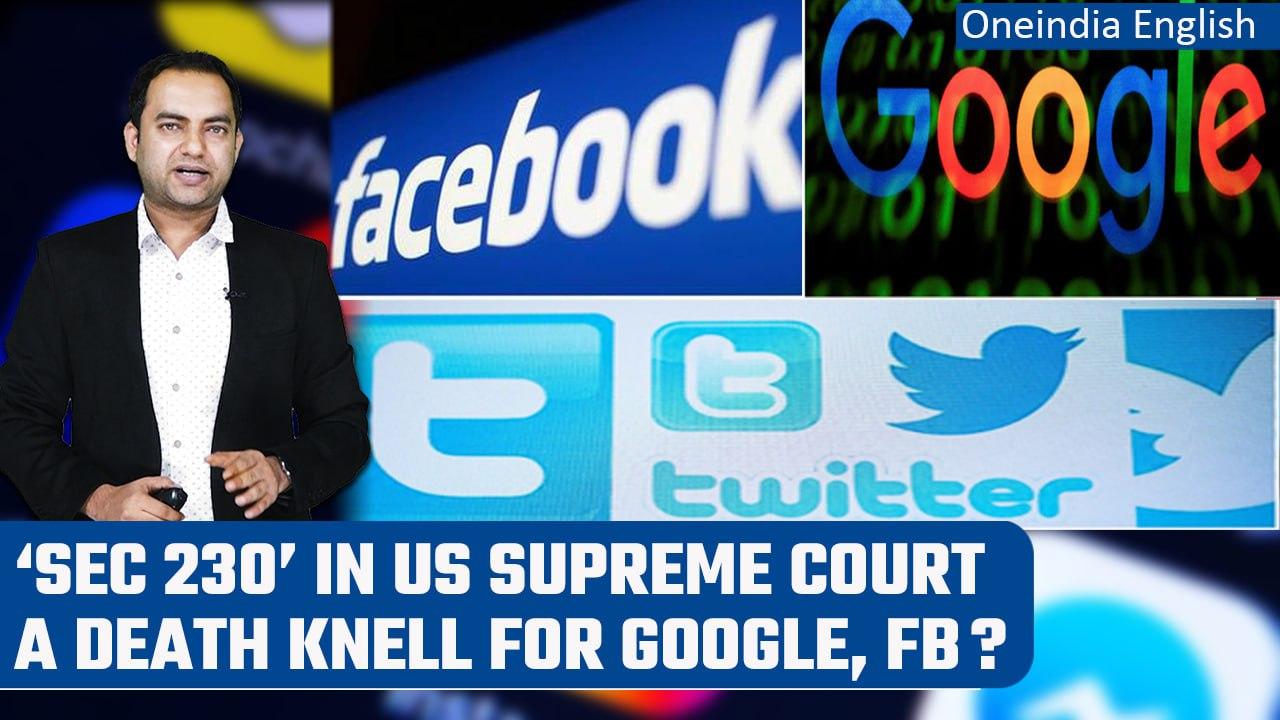 'SEC 230': Is the law that shaped internet in trouble in SCOTUS?| Explainer | Oneindia News
Are google, facebook, twitter helping spread the tentacles of terrorism?
Are social media behemoths aiding and abetting terror?
Do they enjoy complete legal immunity from such allegations just because they are tech giants..and the laws meant for them are different from traditional media?
These are the questions that are going to shape the future of the internet and social media giants…And these are the very questions that are in front of the Supreme Court of the United States.
The SCOTUS began hearing oral arguments yesterday in a case that could perhaps upend the protections internet companies have had throughout the roughly two-decade rise of social media.
In this video, we tell you about this landmark case that is in front of the apex court of the USA and the fate of which might ultimately decide the fate of the social media giants.
But before that, don't forget to like, share and subscribe to Oneindia.
Section 230,what is section 230,section 230 explained,section 230 trump,big tech section 230,section 230 social media,communications decency act section 230,is section 230,cda section 230,section 230 cda,why is section 230,trump section 230,scotus section 230,senate section 230,is section 230 good,,twitter section 230,section 230 decency act,section 230 protection,social media section 230,Oneindia English, Oneindia News #Section230#SCOTUS#techgiants