Biden celebrates St Patrick's Day with Irish PM
Video Credit: AFP English - Duration: 00:59s - Published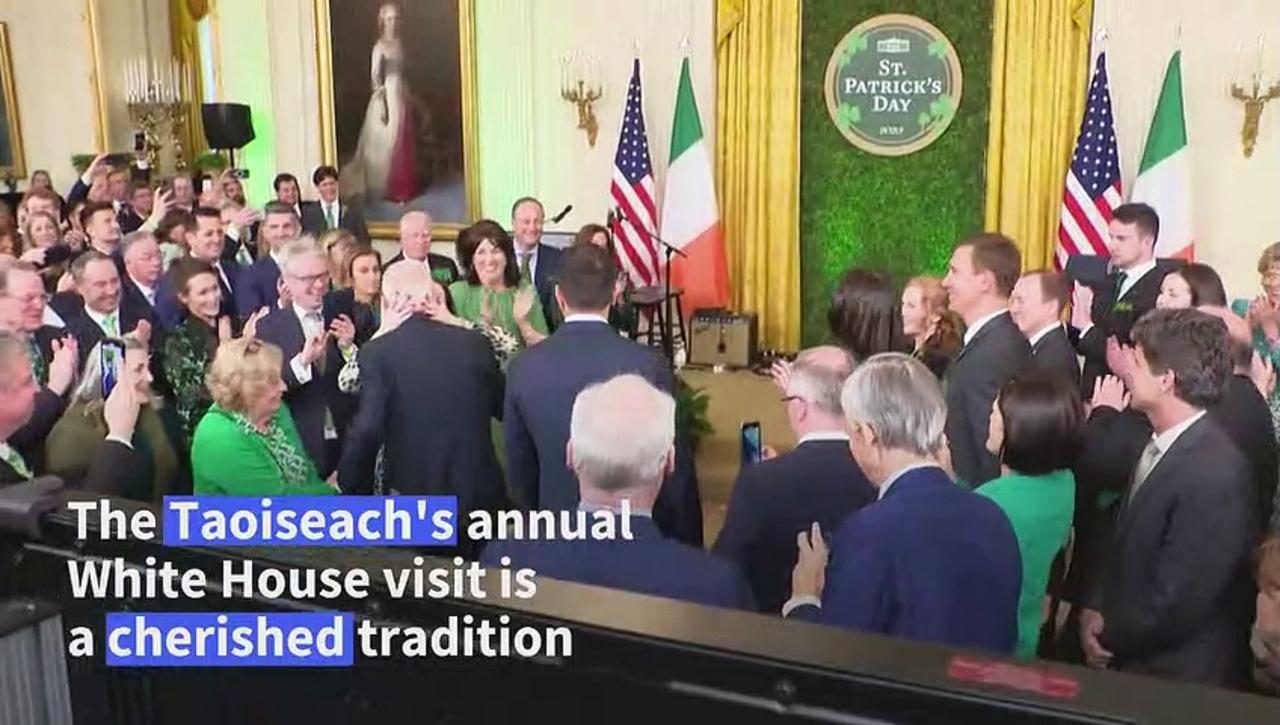 Biden celebrates St Patrick's Day with Irish PM
US President Joe Biden and Irish Prime Minister Leo Varadkar celebrate Saint Patrick's Day -- and tout Biden's expected visit to Ireland and Northern Ireland for the anniversary of the Good Friday peace accords on April 10.
Biden's much-anticipated visit has led to speculation it could coincide with power-sharing restarting in Belfast.
But Northern Ireland's largest pro-UK party said it would not be rushed on giving its verdict on the Windsor Framework post-Brexit trade deal that could pave the way for a resumption of devolved governance in Northern Ireland.