IAF decides to ground the entire fleet of Mig-21s until Rajasthan crash is probed | Oneindia News
Video Credit: Oneindia - Duration: 02:05s - Published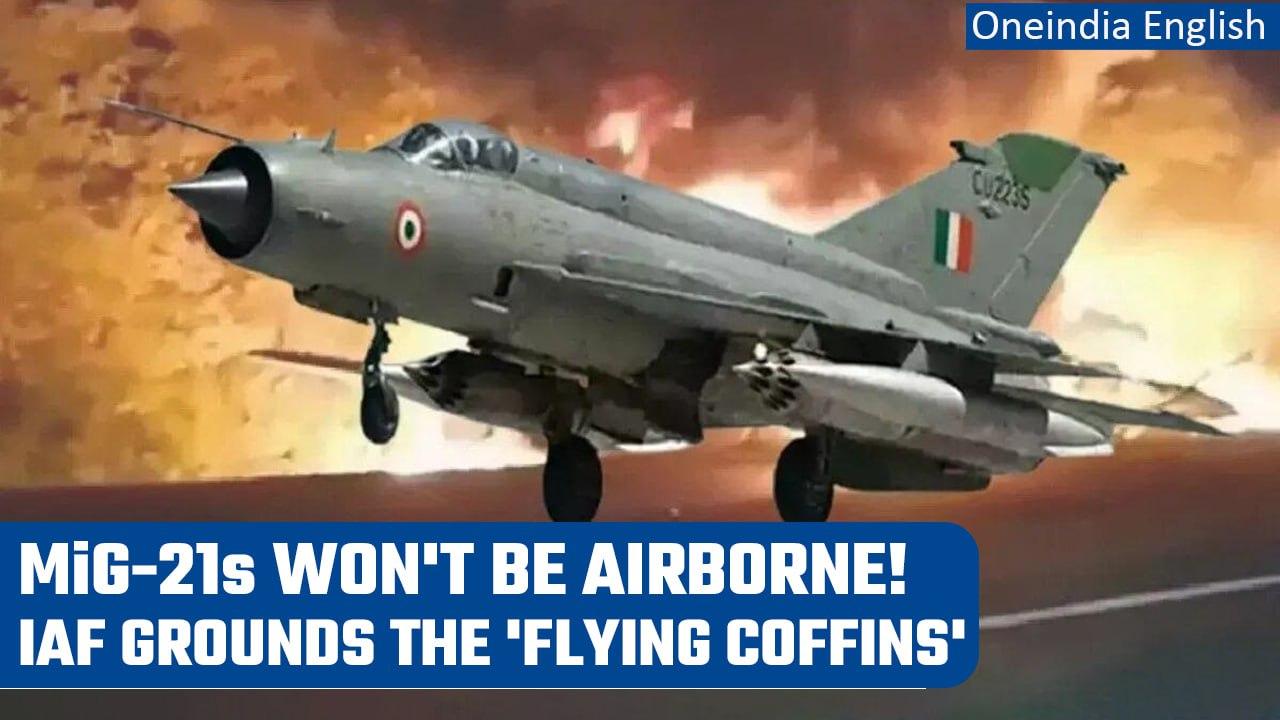 IAF decides to ground the entire fleet of Mig-21s until Rajasthan crash is probed | Oneindia News
The Indian Air Force has decided to ground the entire fleet of its Mig 21s as as the investigations into the May 8 crash are still underway and the reason behind the crash is being probed.
3 civilians were killed after the wreckage of a MiG-21 fighter jet fell on a house on May 8 in Rajasthan while the pilot ejected safely, sustaining minor injuries.
Air Force officials say that the grounding is a routine procedure that is undertaken after any such tragic incidents…and that the fleets would be back in action after the checks are done.
The IAF has already constituted a Court of Inquiry to ascertain the cause of Rajasthan accident.
Mig stands for Mikoyan-Gurevich Design Bureau of the erstwhile Soviet Union and it is a supersonic fighter jet.
Since its initial induction in 1963, India has inducted over 900 MiG-21s.
Up until the first half of 2022, the IAF operated four squadrons of MiG-21 Bison fighters, each squadron comprising around 16 to 18 aircraft.
This made the total strength of MiG-21 Bisons between 64 and 72.
But on 30th September last year, the Indian Air Force retired the No.
51 'swordarms' MiG-21 fighter Squadron based in Srinagar.
#Mig21 #Mig21grounded #mig21flyingcoffin ~PR.153~HT.98~ED.102~