Generalissimo Suvorov: Next-gen Russian submarine to be moved to Pacific Fleet | Oneindia News
Video Credit: Oneindia - Duration: 02:11s - Published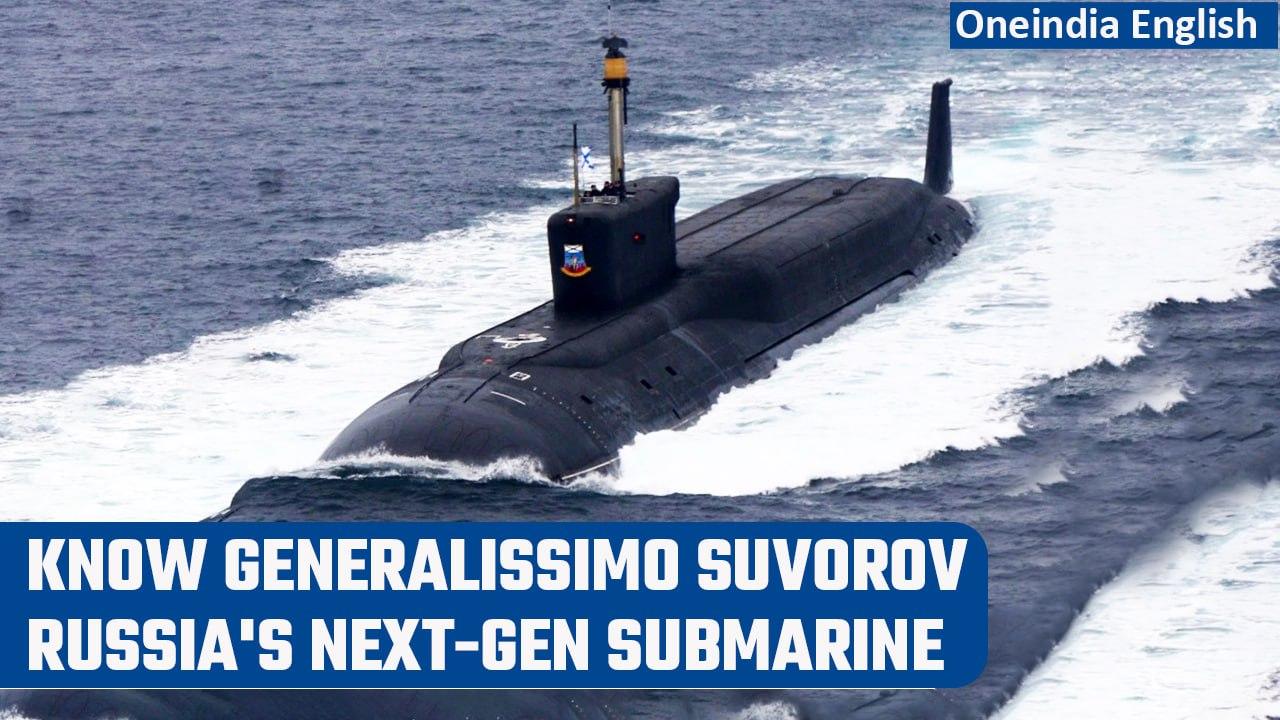 Generalissimo Suvorov: Next-gen Russian submarine to be moved to Pacific Fleet | Oneindia News
Russia is planning to move its newest nuclear submarine… Generalissimo Suvorov to a permanent base in the Kamchatka Peninsula in August this year as Moscow is trying to step up its military presence in the Pacific.
Generalissimo Suvorov, which entered service at the end of 2022, can carry up to 16 nuclear-tipped Russian Bulava intercontinental ballistic missiles, each of which can carry more than one nuclear warhead.
This nuclear submarine will make an inter-naval transition from the Northern Fleet in the Arctic to the Pacific Fleet in August.
The transition will be carried out along the Northern Sea Route including in a submerged position.
#Generalissiomosuvarov #Russiasubmarine #Russiafleet ~PR.153~ED.102~HT.99~