Canada vs India: Canadian defence minister Bill Blair speaks up on ties with India | Oneindia News
Video Credit: Oneindia - Duration: 03:02s - Published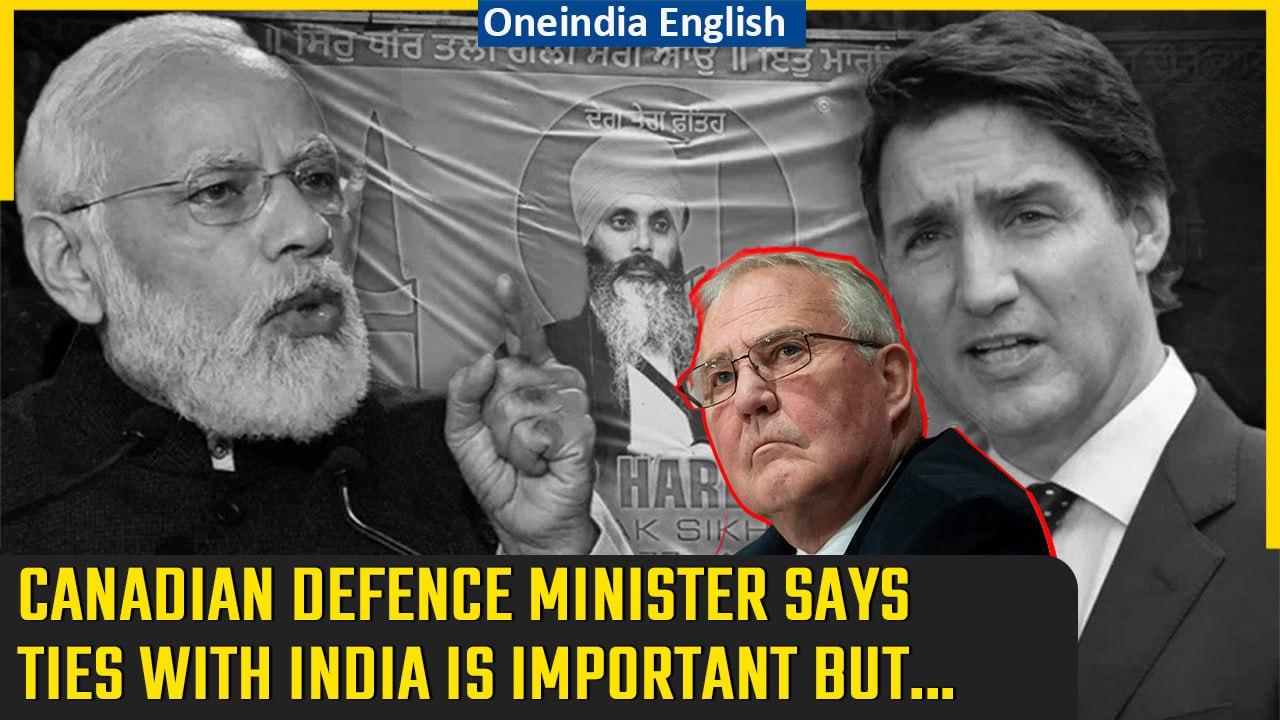 Canada vs India: Canadian defence minister Bill Blair speaks up on ties with India | Oneindia News
Amid diplomatic tensions between India and Canada, Canadian Defence Minister Bill Blair asserted that his country's relationship with India is important.
He said that Ottawa will continue to pursue partnerships like the Indo-Pacific initiative.
Before Canadian Prime Minister Justin Trudeau's allegations last week, Ottawa had been seeking deeper relations with India in the fields of trade, defence and immigration.
In an interview on Sunday, Blair said that Canada will continue to pursue those partnerships while investigating the allegations raised by Trudeau.
#Canada #CanadianPrimeminister #RavneetSinghBittu #JustinTrudeau #HardeepSinghNijjar #IndiaExpelsCanadianDiplomat #IndiaCanadaRelation #MEA #CameronMacKay #CanadaExpelsIndianDiplomat #MelanieJoly #IndianDiplomatExpelled #TrudeauOnNijjar #KhalistanTerrorist #Khalistan ~HT.99~PR.151~ED.194~