MLC K Kavitha Calls Out Siddaramaiah's Inaccuracies in Telangana Visit| Oneindia
Video Credit: Oneindia - Duration: 01:52s - Published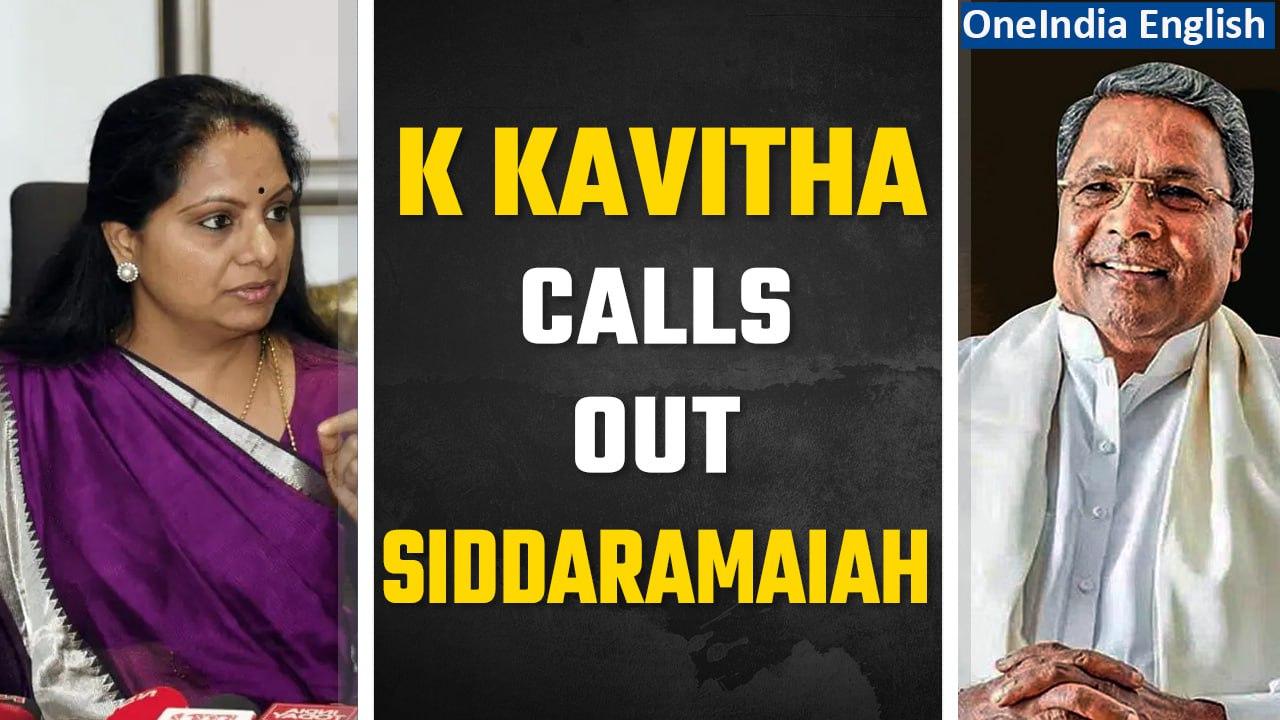 MLC K Kavitha Calls Out Siddaramaiah's Inaccuracies in Telangana Visit| Oneindia
BRS MLC K Kavitha criticizes Karnataka CM Siddaramaiah for inaccuracies during his visit to Kamareddy, where Telangana CM KCR is contesting.
She urges him to do thorough research before discussing Telangana matters, comparing him to Rahul Gandhi in following prepared scripts with incorrect information.
Kavitha emphasizes the importance of accurate facts when discussing popular figures like Telangana's Chief Minister.
#TelanganaPolitics #KKavitha #SiddaramaiahVisit #KamareddyConstituency #KCR #PoliticalCritique #ElectionCampaigns ~HT.97~ED.155~