Nick Jonas
American singer (born 1992)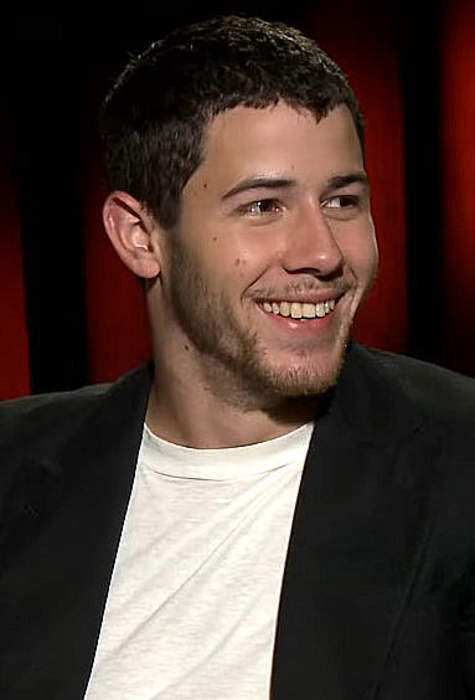 Nicholas Jerry Jonas is an American singer, songwriter and actor. Jonas began acting on Broadway at the age of seven, and released his debut single in 2002; this caught the attention of Columbia Records, where Jonas formed a band with his older brothers, Kevin and Joe, known as the Jonas Brothers. The group released their debut studio album, It's About Time, through the Columbia label in 2006. After leaving Columbia Records and signing with Hollywood Records, the group released their self-titled second studio album in 2007, which became their breakthrough record. The band became prominent figures on the Disney Channel during this time, gaining a large following through the network, and appeared in the widely successful musical television film Camp Rock (2008) and its sequel Camp Rock 2: The Final Jam (2010), as well as two of their own series, Jonas Brothers: Living the Dream (2008–2010) and Jonas (2009–2010).


You Might Like
Nick Jonas And Priyanka Chopra's Baby Girl is Named Malti Marie Chopra Jonas
Nick Jonas and Priyanka Chopra recently welcomed their baby girl, and now TMZ has learned her name ... Malti Marie! According to the birth certificate, obtained by TMZ, baby Jonas' full name is Malti..
TMZ.com - Published
Nick Jonas, Priyanka Chopra Celebrating Diwali
Nick Jonas says he's learning lots of new things from wife Priyanka Chopra ... and he's getting cultured on Indian holidays and traditions. Nick and Priyanka celebrated Diwali -- India's festival of..
TMZ.com - Published
Famous Dodgers Fans -- For The Win!
Playoff baseball is in full swing! Famous Los Angeles Dodgers fans -- such as Cheech Marin, Rob Lowe, Joseph Baena, Nick Jonas and Thomas Rhett -- are celebrating their favorite team as they face-off..
TMZ.com - Published
Nick Jonas Says He Cracked Rib in Bicycle Incident
Nick Jonas says he cracked a rib taking a spill on a bicycle, but he's on the mend. Nick revealed the extent of his injuries Monday night on NBC's "The Voice," saying he also suffered a few other bumps..
TMZ.com - Published
Nick Jonas Injured On Set and Hospitalized
Nick Jonas was injured late Saturday night while filming a new show ... sources with direct knowledge tell TMZ. We're told Nick was on set when something happened -- the sources would not disclose the..
TMZ.com - Published
Nick Jonas Tries Reassuring Kevin on 'SNL' Jonas Brothers Still a Band
Nick Jonas hosted 'SNL' Saturday night, and someone in the audience had an urgent question whose answer could spell financial collapse ... and the questioner was Kevin. Nick's bro fired off a question..
TMZ.com - Published
Nick Jonas Claims Magical Powers to Help Athletes Win, Opposite of Drake Curse!
Forget the "Drake Curse," Nick Jonas says athletes should be lining up for the "Jonas Blessing" -- a PROVEN theory that the JoBros can help win championships!!! Patrick Mahomes. Cody Bellinger. Lewis..
TMZ.com - Published