United Nations Environment Programme
Organization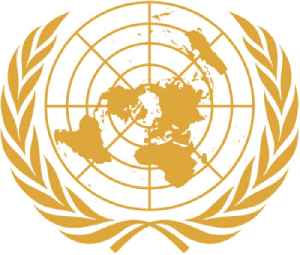 The United Nations Environment Programme (UNEP), an agency of the United Nations, coordinates the organization's environmental activities and assists developing countries in implementing environmentally sound policies and practices. It was founded by Maurice Strong, its first director, as a result of the United Nations Conference on the Human Environment in June 1972 and has overall responsibility for environmental problems among United Nations agencies; however, international talks on specialized issues, such as addressing climate change or combating desertification, are overseen by other UN organizations, like the Bonn-based Secretariat of the United Nations Framework Convention on Climate Change and the United Nations Convention to Combat Desertification. UNEP's activities cover a wide range of issues regarding the atmosphere, marine and terrestrial ecosystems, environmental governance and green economy. It has played a significant role in developing international environmental conventions, promoting environmental science and information and illustrating the way those can be implemented in conjunction with policy, working on the development and implementation of policy with national governments, regional institutions in conjunction with environmental non-governmental organizations (NGOs). UNEP has also been active in funding and implementing environment related development projects.


170 countries vow to curb single-use plastic by 2030; India pilots resolution at UNEA
IndiaTimes - Published
Indian UNEA delegation pay respects to UN adviser Shikha Garg killed in Ethiopian plane crash
32-year-old Garg was a consultant with the UNDP (United Nations Development Programme) and attached to the environment ministry. She was on her way to Nairobi to be a part of the UNEA.
IndiaTimes - Published
UN conference opens in Nairobi day after Ethiopian Airlines crash
Many of the UN staff killed in Ethiopia Airlines crash were travelling to the UNEP assembly in Kenya's capital.
Credit: Al Jazeera STUDIO Duration: 01:49Published
Ethiopia crash probe begins as Boeing shares slide
Two 'black box' recorders have been recovered from the site of an Ethiopian Airlines passenger jet that crashed after take-off on Sunday, killing all 157 people on board. Boeing shares slid 9 percent..
Credit: Reuters Studio Duration: 01:55Published
Search this site and the web:
You Might Like