Kevin McCarthy (California politician)
House Minority Leader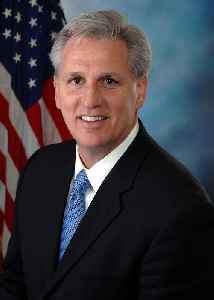 Kevin Owen McCarthy is an American politician serving as House Minority Leader in the United States House of Representatives since 2019. A member of the Republican Party, he previously served as House Majority Leader under Speakers John Boehner and Paul Ryan from 2014 to 2019. He has been the U.S. Representative for California's 23rd congressional district since 2007.


House passes bill to support Post Office

[NFA] The Democratic-led U.S. House of Representatives voted on Saturday to provide the cash-strapped Postal Service with $25 billion and block policy changes that have stirred concerns about mail-in..
Credit: Reuters - Politics Duration: 02:18
Published
You Might Like
Search this site and the web: