Prince Harry set to give evidence on phone hacking in landmark court appearance

Monday, 5 June 2023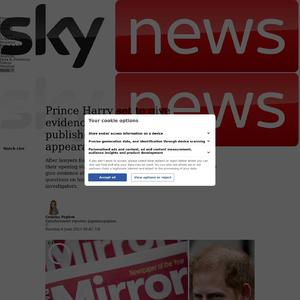 Prince Harry is expected to give evidence at the High Court today over alleged unlawful information gathering by journalists working for Mirror Group Newspapers (MGN) - in what will be a landmark appearance in the witness box from a senior royal.
Video Credit: ODN - Published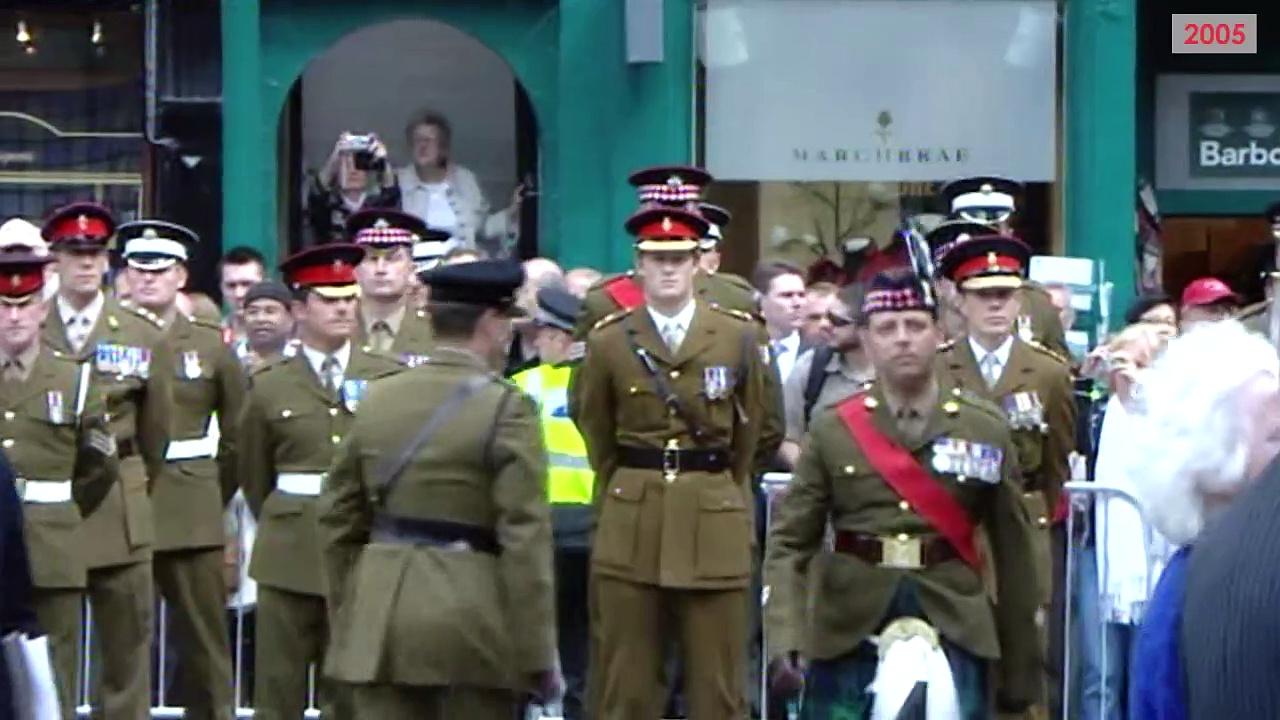 Prince Harry cross-examined on second day at High Court

01:39

Prince Harry appeared in court for the second day in a row on Wednesday to give evidence in his case against Mirror Group Newspapers. The Duke of Sussex is suing for damages, claiming journalists at the Mirror and People titles gained information unlawfully, including from phone-hacking. Harry told...
💡 newsR Knowledge: Other News Mentions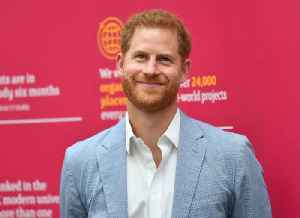 Happy Birthday, Prince Harry!

Happy Birthday, Prince Harry!. Prince Harry, Duke of Sussex, turns 39 years old today. Here are five fun facts about the royal family member. 1. He received his own Coat of Arms when he turned 18. 2. Prince Harry is the first of the royal family to have been in active combat since his uncle, Prince Andrew. 3. He met his wife, Meghan Markle, Duchess of Sussex, on a blind date. 4. The couple stepped back from their royal duties. 5. Prince Harry was inspired to create The Invictus Games after watching the U.S. Warrior Games. Happy Birthday, Prince Harry!
Credit: Wibbitz Top Stories Duration: 00:49
Published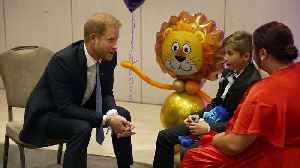 Prince Harry says the late Queen 'is looking down on us all'

The Duke of Sussex says the late Queen is "looking down on us all" and is "happy we're together" as he returned to the UK for the first time in three months to attend an annual charity awards ceremony on the eve of the first anniversary of her death. Report by Ajagbef. Like us on Facebook at http://www.facebook.com/itn and follow us on Twitter at http://twitter.com/itn
Credit: ODN Duration: 03:16
Published
This Day in History: Princess Diana Dies in a Car Crash

This Day in History: , Princess Diana Dies in a Car Crash. August 31, 1997. Diana, Princess of Wales, was 36 when she was killed as the result of a car crash in Paris. Both the car's driver, Henri Paul, and her boyfriend, Dodi Fayed, were also killed. Diana's bodyguard, Trevor Rees-Jones, survived the crash. The crash occurred approximately three minutes after leaving the Ritz Paris. A number of paparazzi on motorcycles were tailing the car when Paul lost control. It was determined that Paul had been under the influence while he was driving. Known as "The People's Princess," news of Diana's death plunged the world into mourning. Her sons, Prince William and Prince Harry, were 15 and 12 years old at the time. At Kensington and Buckingham Palaces, mourners left piles of flower bouquets. More than two billion people watched her funeral on Sept. 6
Credit: Wibbitz Top Stories Duration: 00:58
Published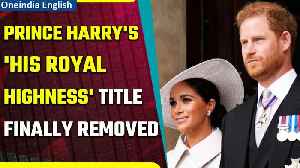 Royal Family removes Prince Harry's 'His Royal Highness' title from family website | Oneindia News

Britain's royal family has removed Prince Harry's official title from their website. The move comes three years after Harry and his wife Meghan Markle stepped down from their royal duties. Please watch the video to know the details. #PrinceHarry #BritainRoyalFamily #RoyalFamily ~PR.154~ED.141~HT.96~
Credit: Oneindia Duration: 03:03
Published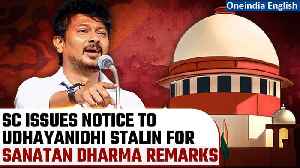 SC issues notice to Udhayanidhi Stalin and 12 others for Sanatana Dharma remarks | Oneindia News

The Supreme Court has issued a notice to Tamil Nadu government ministers Udhayanidhi Stalin, A Raja and 12 others over comments on Sanatana Dharma. The notice was issued based on a plea by a Madras High Court advocate seeking a direction for CBI investigation and inquiry into a meeting held on September 2, 'Sanatan Dharma Eradication conference'. A bench of Justices Aniruddha Bose and Bela M Trivedi questioned the petitioner B Jagannath as to why he did not approach the High Court. #SupremeCourt #UdhayanidhiStalin #SanatanDharmaEradication #SanatanDharmaRow ~HT.178~PR.151~ED.155~
Credit: Oneindia Duration: 02:12
Published
You Might Like
Related videos from verified sources