Day temperatures are significantly above normal in several regions in India: IMD weather summary

Saturday, 28 October 2023
An Indian Meteorological Department (IMD) weather summary released on October 28, has revealed that maximum temperatures are significantly above normal in several areas. Rayalaseema is experiencing appreciably above-normal maximum temperatures, with deviations ranging from 3.1°C to 5.0°C. In Karnataka, most places are witnessing above-normal temperatures, with departures between 1.6°C to 3.0°C. Coastal Andhra Pradesh, Yanam, Kerala, Mahe, Tamil Nadu, Puducherry, and Karaikal are also facing above-normal temperatures in many areas.
💡 newsR Knowledge: Other News Mentions
You Might Like
Related videos from verified sources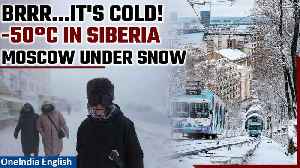 Winter's Wrath: Siberia Freezes at -50°C, Moscow Blanketed in Unprecedented Snow | Oneindia News

Experience the chilling spectacle as Siberia plunges into a deep freeze with temperatures plummeting to -50°C. Meanwhile, Moscow witnesses a record snowfall, transforming the city into a winter..
Credit: Oneindia Duration: 02:10
Published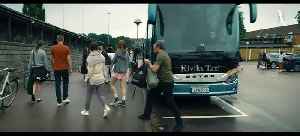 A nearly normal family

A nearly normal family Trailer HD - Netflix - Limited series - Plot Synopsis: The Sandell family is a normal family, living a seemingly perfect life in a polished residential suburb. One day Stella..
Credit: Teaser Trailer Duration: 01:03
Published