'Life, dedicated duty to country': Congress commemorates former PM Indira Gandhi on her 105th birth anniversary

Sunday, 19 November 2023 ()
Congress leaders Sonia Gandhi, Rahul Gandhi, Mallikarjun Kharge , and KC Venugopal paid tribute to former Prime Minister Indira Gandhi on her 105th birth anniversary. They praised her leadership, sacrifice, and dedication to the country. Rajasthan Chief Minister Ashok Gehlot also honored her contributions to the nation. Indira Gandhi served as the third Prime Minister of India from 1966 to 1977 and again from 1980 until her assassination in 1984. She was the first and only female PM in India.
You Might Like
💡 newsR Knowledge: Other News Mentions
Related videos from verified sources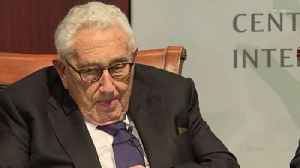 Henry Kissinger, Former Secretary of State, Dead at 100

Henry Kissinger, , Former Secretary of State, , Dead at 100. Kissinger died on Nov. 29 at his home in Connecticut, NBC News reports. . Born in Germany in 1923, Kissinger and his family came to..
Credit: Wibbitz Top Stories Duration: 01:31
Published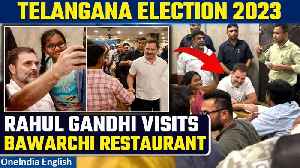 Rahul Gandhi woos Voters with Hyderabadi Cuisine at Iconic Bawarchi Restaurant | Oneindia

In the final stages of Telangana's election campaign, Rahul Gandhi visits a Hyderabad restaurant, engaging in a casual interaction with staff and patrons.The former Congress president was captured in a..
Credit: Oneindia Duration: 02:01
Published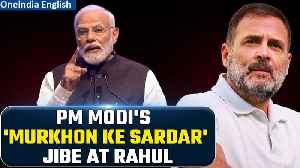 Murkhon Ke Sardar: PM Modi's Swipe at Rahul Gandhi During Madhya Pradesh Election Campaign| Oneindia

Prime Minister Narendra Modi strongly criticised the Congress in Betul, Madhya Pradesh. He asserted that the magnificent Ram Mandir will be completed in time. While not directly addressing Rahul..
Credit: Oneindia Duration: 03:10
Published
Related news from verified sources