Springboks return will not be perfect - Pollard

Saturday, 30 September 2023
South Africa fly-half Handre Pollard says his return to World Cup action after injury will be "a big jump" that will not be "perfect".
You Might Like
💡 newsR Knowledge: Other News Mentions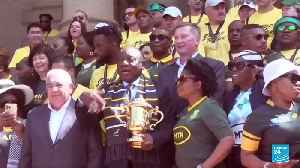 Streets lined with jubilant fans as South Africa honours champion Springboks


Credit: FRANCE 24 English Duration: 01:41
Published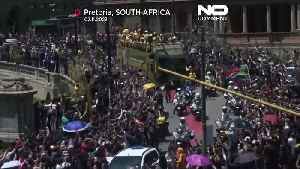 WATCH: Crowds cheer rugby world champion Springboks in Pretoria

The World Cup-winning Springboks on Thursday began a four-day homecoming tour in Pretoria, with President Cyril Ramaphosa hailing the team for uniting a country with a divisive past.
Credit: euronews (in English) Duration: 01:00
Published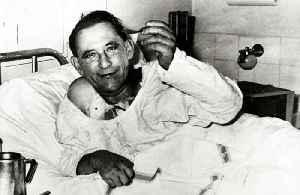 This Day in History: First Human Heart Transplant (Sunday, December 3rd)

This Day in History: , First Human Heart Transplant. December 3, 1967. Louis Washkansky, 53, received the first human heart transplant at Groote Schuur Hospital in Cape Town, South Africa. He received the transplant from Denise Darvall, a 25-year-old woman who was fatally injured in a car accident. Surgeon Christiaan Barnard performed the revolutionary medical operation. Tragically, the anti-rejection drugs given to Washkansky caused him to contract double pneumonia. He died 18 days later. By the 1970s, many of Barnard's transplant patients were living up to five years with their new hearts
Credit: Wibbitz Top Stories Duration: 00:47
Published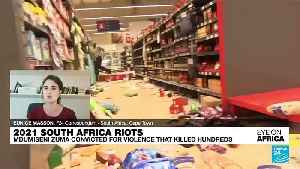 Instigator of South Africa's deadly 2021 riots sentenced to 12 years


Credit: FRANCE 24 English Duration: 01:45
Published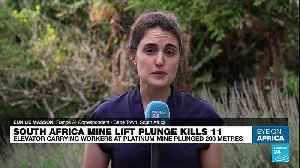 South Africa platinum mine lift plunge kills 11


Credit: FRANCE 24 English Duration: 01:44
Published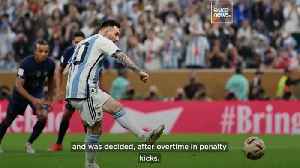 Will Messi's World Cup Final shirt break the all-time sporting auction record?

A set of six shirts that Lionel Messi wore during Argentina's victorious 2022 World Cup run will be auctioned in December, with Sotheby's estimating their value at more than $10 million (€9.2m).
Credit: euronews (in English) Duration: 01:17
Published
Related news from verified sources