Siraj injures throat after dropping O'Dowd

Sunday, 12 November 2023
Mohammed Siraj is forced to leave the pitch for treatment after hurting his neck while dropping Max O'Dowd on 30 as India face Netherlands in their World Cup match in Bengaluru.
💡 newsR Knowledge: Other News Mentions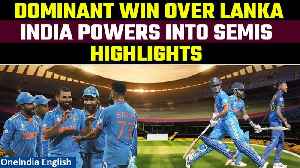 India vs Sri Lanka HIGHLIGHTS: India become first team to qualify for World Cup Semis| Oneindia News

India cruised into the cricket World Cup semifinals, defeating Sri Lanka by 302 runs in Mumbai. Posting a formidable 357/8, India's batting brilliance, led by Kohli, Gill, and Iyer, overwhelmed Sri Lanka. The dominant bowling trio of Bumrah, Siraj, and Shami dismantled Sri Lanka's batting lineup, securing India's seventh consecutive win in the tournament. WATCH. #IndiaVsSriLanka #IndiaDominates #CricketWorldCup #TeamIndiaOnFire #Kohli #SriLankaCrushed #WorldCupSemifinal #Siraj #Bumrah #ShamiWickets #Shami ~PR.152~ED.101~
Credit: Oneindia Duration: 03:42
Published
Highlights: England put six past Scotland
A ruthless England thump Scotland 6-0 in their final Women's Nations League group match, but fail to top the table after Netherlands' two injury-time goals..
BBC Sport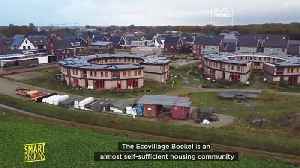 Ecovillage Boekel: Discover the Netherlands' award-winning, sustainable housing community

Ecovillage Boekel was named the Netherlands' most sustainable organisation in 2021. With its own 'food forest' and a pioneering César heating system, this European project is setting the standard for green living.
Credit: euronews (in English) Duration: 03:00
Published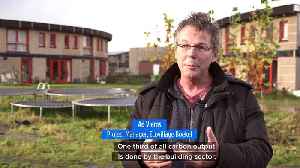 Why are more sustainable eco-villages cropping up in Europe and beyond?

Smart Regions spoke to Ad Vlems, the project manager of the award-winning Ecovillage Boekel in the Netherlands about what difference a sustainable housing community like his can make for the planet.
Credit: euronews (in English) Duration: 01:57
Published
You Might Like
Related videos from verified sources
Related news from verified sources