Starmer visits Belfast for meetings with NI parties
Video Credit: ODN - Duration: 01:07s - Published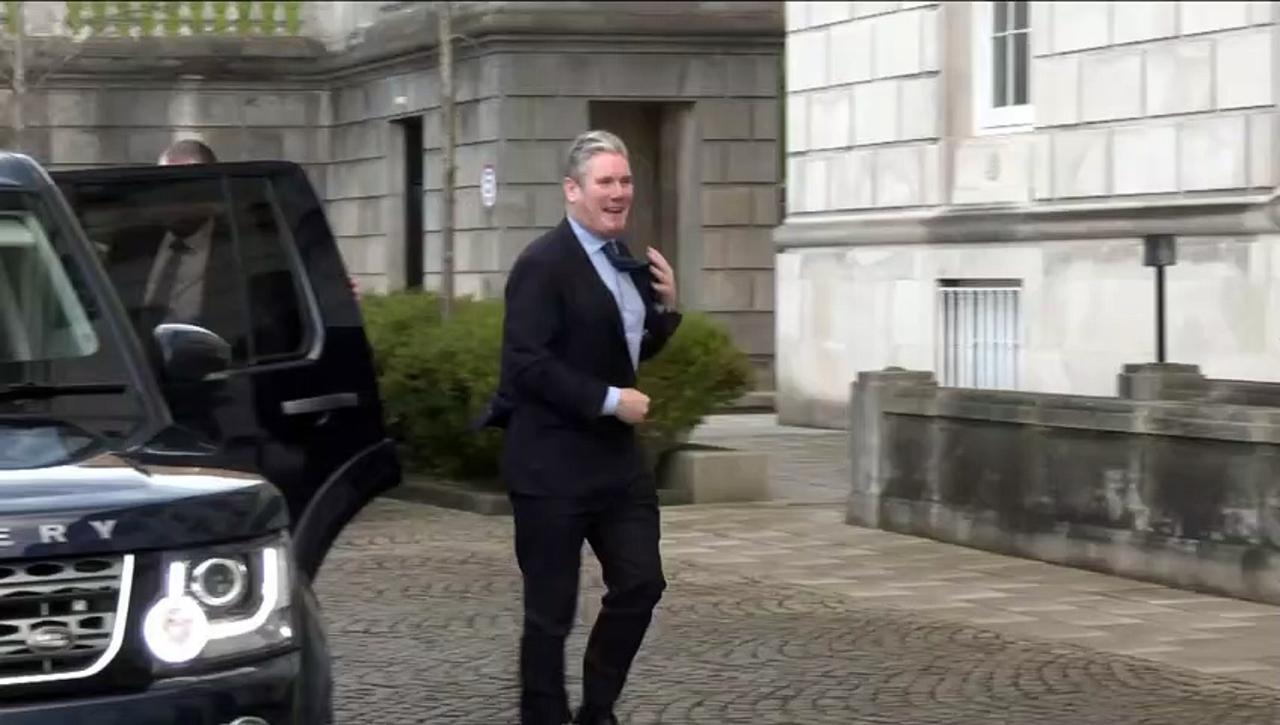 Starmer visits Belfast for meetings with NI parties
Labour leader Sir Keir Starmer arrives at Parliament Buildings at Stormont, Belfast, for meetings with the Northern Ireland political parties.
Sir Keir was greeted by Stormont speaker Alex Maskey before being joined by shadow Northern Ireland secretary Peter Kyle and former Northern Ireland minister Baroness Smith.
He also joined a roundtable meeting with UUP leader Doug Beattie.
Report by Patelr.
Like us on Facebook at http://www.facebook.com/itn and follow us on Twitter at http://twitter.com/itn