Israel War: Congress's Vajpayee reminder to BJP amid backlash for supporting Palestine| Oneindia
Video Credit: Oneindia - Duration: 04:47s - Published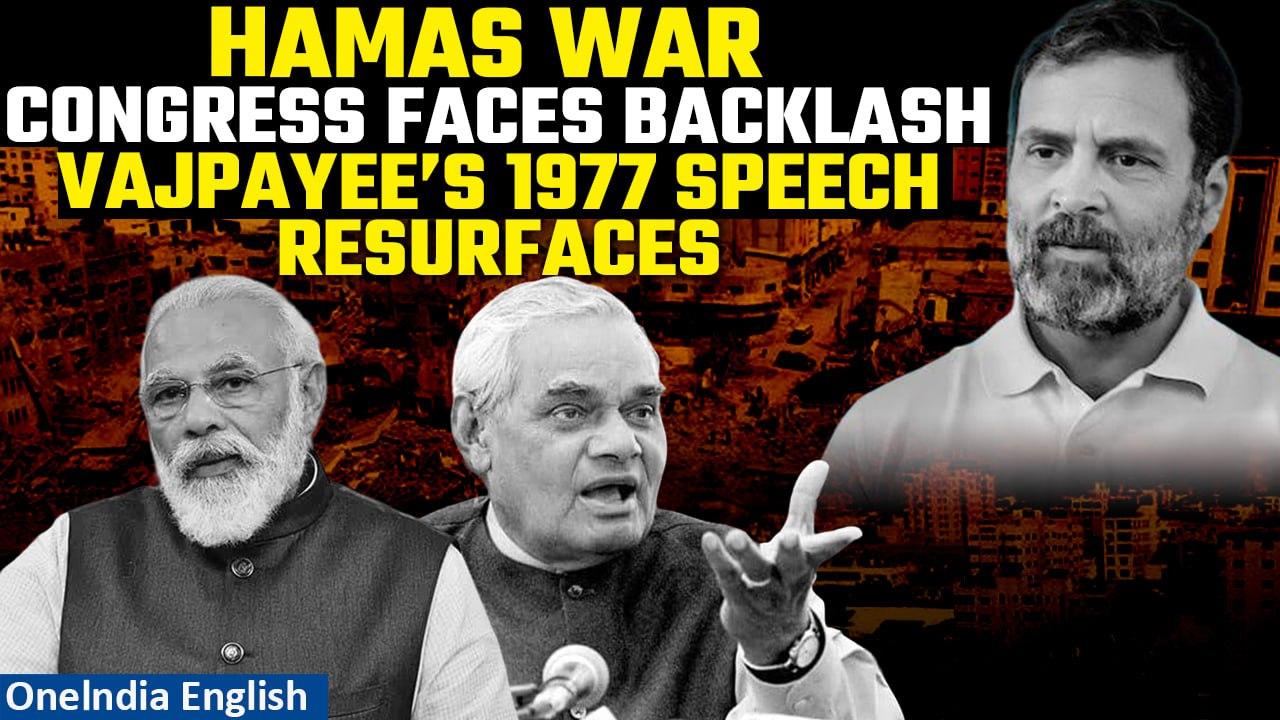 Israel War: Congress's Vajpayee reminder to BJP amid backlash for supporting Palestine| Oneindia
Indian National Congress has reiterated its support for Palestinians in a recent resolution passed on Oct 9 and called for an "immediate cease-fire" between Israel and Hamas.
The Congress came under attack from the Bharatiya Janata Party (BJP) for allegedly supporting Hamas and the Palestine cause, without referring to the attack on Israel.
Amid all the backlash and the ongoing war between Israel and Hamas fighters, an old 1977 video of Vajpayee has resurfaced.
#Israel #IsraelVsPalestine #IsraelPalestineWar #AtalBihariVajpayee #AtalBihariVajpayee1977Speech #AtalBihariVajpayeePalestine #Hamas #GazaStrip #IsraelStateOfWar #IsraelGazaConflict #IsraelDefenceMinister #YoavGallant #OperationAlAqsaFlood #BenjaminNatanyahu #OperationIronSwords ~PR.152~ED.102~GR.125~HT.96~