Telangana Assembly Elections 2023: Rahul Gandhi says BRS, BJP and AIMIM working together| Oneindia
Video Credit: Oneindia - Duration: 03:25s - Published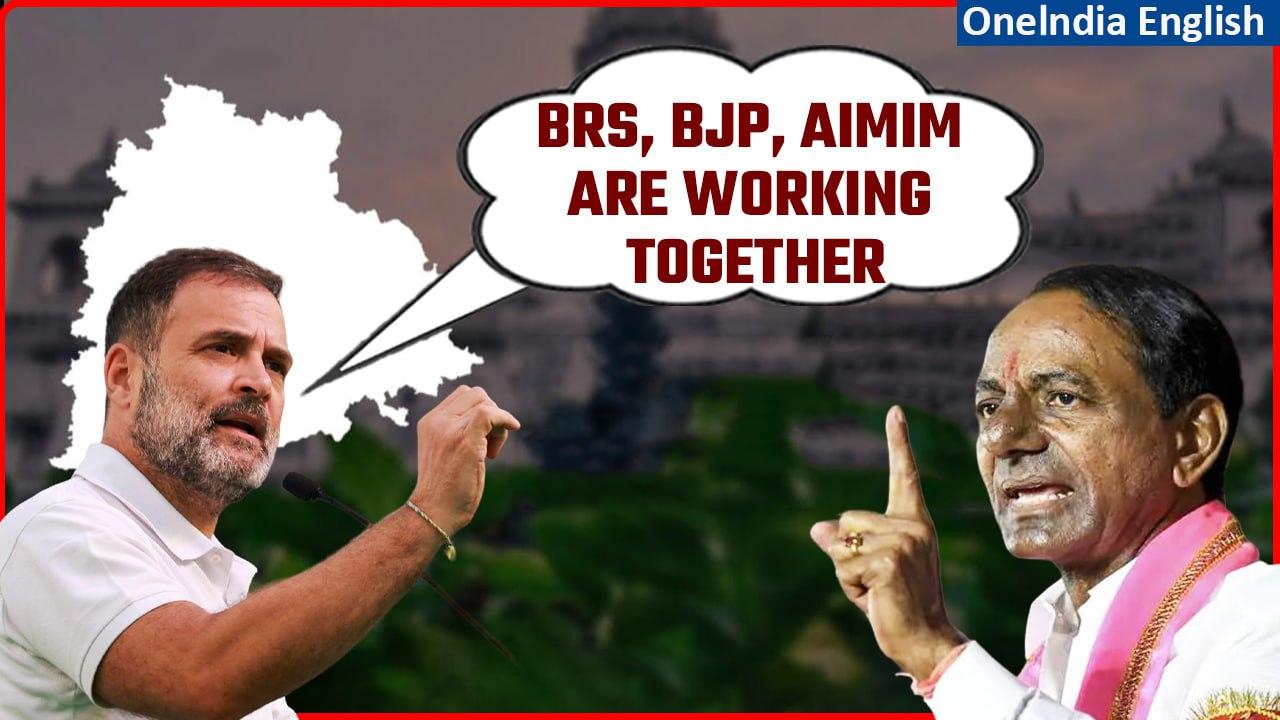 Telangana Assembly Elections 2023: Rahul Gandhi says BRS, BJP and AIMIM working together| Oneindia
Congress leader Rahul Gandhi on Tuesday sharply attacked the Bharatiya Janata Party (BJP) and the Bharat Rashtra Samithi (BRS) in poll-bound Telangana, alleging that they are working together with the All India Majlis-e-Ittehadul Muslimeen (AIMIM).
The Congress leader also accused AIMIM of fielding candidates helpful to the BJP and remarked that voting for AIMIM and BJP would be equivalent to "wasting your vote".
"We will defeat BJP here first and then defeat them in 2024 and push them out of the government," he said.
#AssemblyElection2023 #Election2023 #ElectionCommission #EC #BJPvsCongress #MadhyaPradeshAssemblyElection #RajasthanAssemblyElection #ChhattisgarhAssemblyElection #MizoramAssemblyElection #TelanganaAssemblyElection #RahulGandhi #TelanganaNews #BRS #BJP #AIMIM #Congress #TelanganaElectionsNews #RahulGandhiNews ~PR.152~ED.103~GR.124~HT.96~