Dravida Munnetra Kazhagam
Political party of India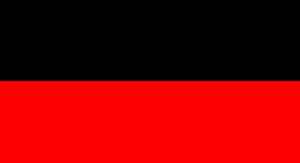 Dravida Munnetra Kazhagam is an Indian state political party in the state of Tamil Nadu and Union Territory of Puducherry. It is a Dravidian party founded by C. N. Annadurai in 1949 as a breakaway faction from the Dravidar Kazhagam headed by Periyar E. V. Ramasamy. DMK was headed by M. Karunanidhi from 1969 until his death on 7 August 2018. He served as Chief Minister of Tamil Nadu five times. DMK was the first party other than the Indian National Congress to win state-level elections with a clear majority on its own in any state in India. The head office of the party is called Anna Arivalayam, which is located at Anna Salai, Teynampet, Chennai, Tamil Nadu.


DMK assures to halt Methane, Neutrino projects in Tamil Nadu in its Lok Sabha polls manifesto
Efforts to get back Katchatheevu to India from Sri Lanka, caste-based census, casteless model villages named after leaders 'Periyar-Jyotirao Phule,' were among the assurances.
DNA - Published
From scrapping NEET to quota in private sector: Highlights of DMK's manifesto
Highlights of DMK's manifesto for 2019 Lok Sabha election
DNA - Published
AIADMK vs DMK direct fight in 8 seats in Tamil Nadu for Lok Sabha elections 2019
AIADMK and DMK are contesting in 20 seats each, and have allotted the remaining seats to their allies.
DNA - Published
Lok Sabha Election 2019: DMK names Kanimozhi, former ministers Maran, T R Baalu among candidates
DMK Sunday announced former union ministers Dayanidhi Maran, A Raja and T R Baalu and its Rajya Sabha member Kanimozhi among its candidates for the 20 Lok Sabha constituencies it is contesting in Tamil..
DNA - Published
DMK chief Stalin says Rahul will be PM after LS polls
IndiaTimes - Published
Tamil Nadu all set to witness blockbuster action thriller
With BJP allying with AIADMK & Congress with DMK and other parties joining either of the fronts, state is back to time-tested bi-polar poll-itics
DNA - Published
18 assembly bypolls hold key to power in Tamil Nadu
The ruling AIADMK government's survival depends on what happens in these 18 assembly seats. By the same token, this is the Opposition DMK's chance to unseat it. Three Lok Sabha seats — Vellore,..
IndiaTimes - Published
You Might Like