New BJP government in Madhya Pradesh to arrange Ayodhya visit for residents of state: Amit Shah

Monday, 13 November 2023 ()
Union Home Minister Amit Shah promised that if the BJP retains power in Madhya Pradesh, the government will arrange visits to the Ram temple in Ayodhya for people from the state. He criticized the Congress party, accusing them of being in politics for the benefit of their family members. Shah also highlighted the BJP's achievements in Madhya Pradesh, including the financial support provided to farmers and the increase in the state's budget.
💡 newsR Knowledge: Other News Mentions
You Might Like
Related videos from verified sources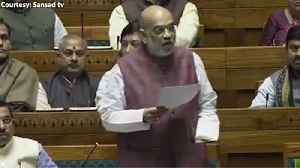 'PoK is Ours' says Amit Shah, Highlights Legislative Changes in Jammu & Kashmir | Oneindia

Union Home Minister Amit Shah discusses The Jammu and Kashmir Reservation (Amendment) Bill, 2023, and The Jammu and Kashmir Reorganisation Bill, 2023. Shah notes the increase in seats in Jammu and..
Credit: Oneindia Duration: 01:06
Published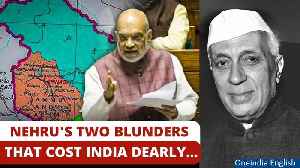 Amit Shah Criticises Nehru's Decisions on Kashmir: Examining Historical Mistakes| Oneindia News

Union Home Minister Amit Shah critiques former PM Jawaharlal Nehru's decisions, stating two mistakes that impacted Kashmir. He argues that declaring a ceasefire when the Indian army was winning..
Credit: Oneindia Duration: 02:42
Published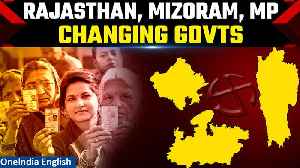 Governance Trends: Graphical Insights from Rajasthan, Madhya Pradesh, and Mizoram| Oneindia

A graphical report on the evolving governance trends in Rajasthan, Madhya Pradesh, and Mizoram. Highlighting shifts in policies, public sentiment, and administrative approaches, the graphics provide a..
Credit: Oneindia Duration: 01:51
Published
Related news from verified sources