London, Tokyo to sign landmark 'Hiroshima Accord' ahead of G7 summit to counter China |Oneindia News
Video Credit: Oneindia - Duration: 02:25s - Published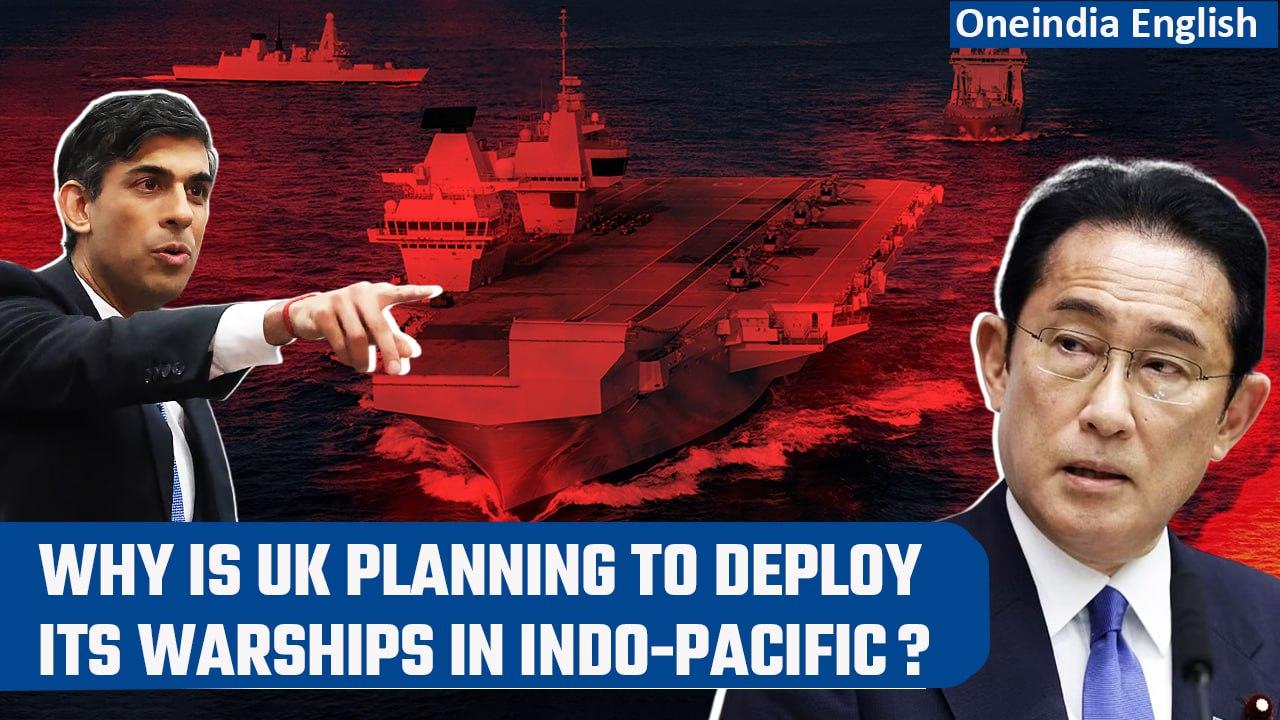 London, Tokyo to sign landmark 'Hiroshima Accord' ahead of G7 summit to counter China |Oneindia News
The United Kingdom's Prime Minister Rishi Sunak and Japanese Prime Minister Fumio Kishida will soon sign a new agreement to deepen security ties, including a UK commitment to deploy an aircraft carrier strike group to the Indo-Pacific in 2025.
The so-called "Hiroshima Accord" will also cover trade and investment, collaboration on science and technology and joint initiatives to tackle global issues such as climate change.
Under the agreement, the United Kingdom will deploy its Carrier Strike Group to the Indo-Pacific in 2025… and will also double its troop numbers in upcoming joint military exercises.
He will also visit a naval base and confirm new UK-Japan defence cooperation, including a new cyber partnership.
The summit comes as the former UK prime minister Liz Truss attempted to intervene in foreign policy by visiting Taiwan on Wednesday, where she called on Sunak to declare Beijing a threat to national security.
The trip had drawn condemnation as a "dangerous political stunt" by the Chinese embassy in London.
#Hiroshimaaccord#G7meet2023 #Rishisunak ~PR.153~GR.125~HT.96~