New Parliament Building: Yogi Adityanath reacts to parties boycotting inauguration | Oneindia News
Video Credit: Oneindia - Duration: 04:37s - Published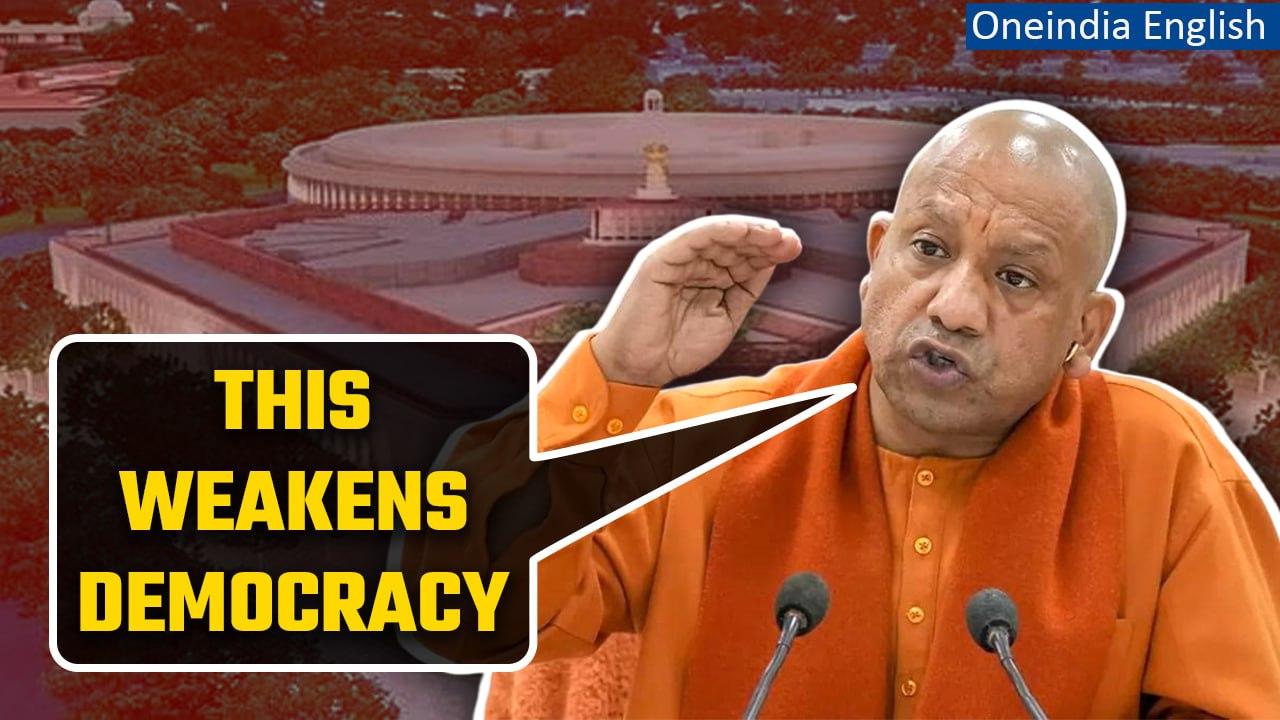 New Parliament Building: Yogi Adityanath reacts to parties boycotting inauguration | Oneindia News
The inauguration of India's new parliament in New Delhi on Sunday will see nearly zero representation from the opposition, with 20 parties announcing they will be boycotting the ceremony.
The opposition parties have denounced plans by Prime Minister Narendra Modi to inaugurate the new parliament, instead of President Draupadi Murmu, to make a political statement ahead of next year's national election.
Uttar Pradesh Chief Minister Yogi Adityanath has now criticised the Opposition and has called their decision unfortunate and irresponsible adding that it weakens democracy.
#NewParliamentBuilding #NewParliamentInauguration #PMModi #DraupadiMurmu #OppositionParties #YogiAdityanath ~PR.152~HT.98~ED.155~