Assembly Elections 2023 | Madhya Pradesh and Chhattisgarh Vote | Sujata Pandey's Analysis | Oneindia
Video Credit: Oneindia - Duration: 09:24s - Published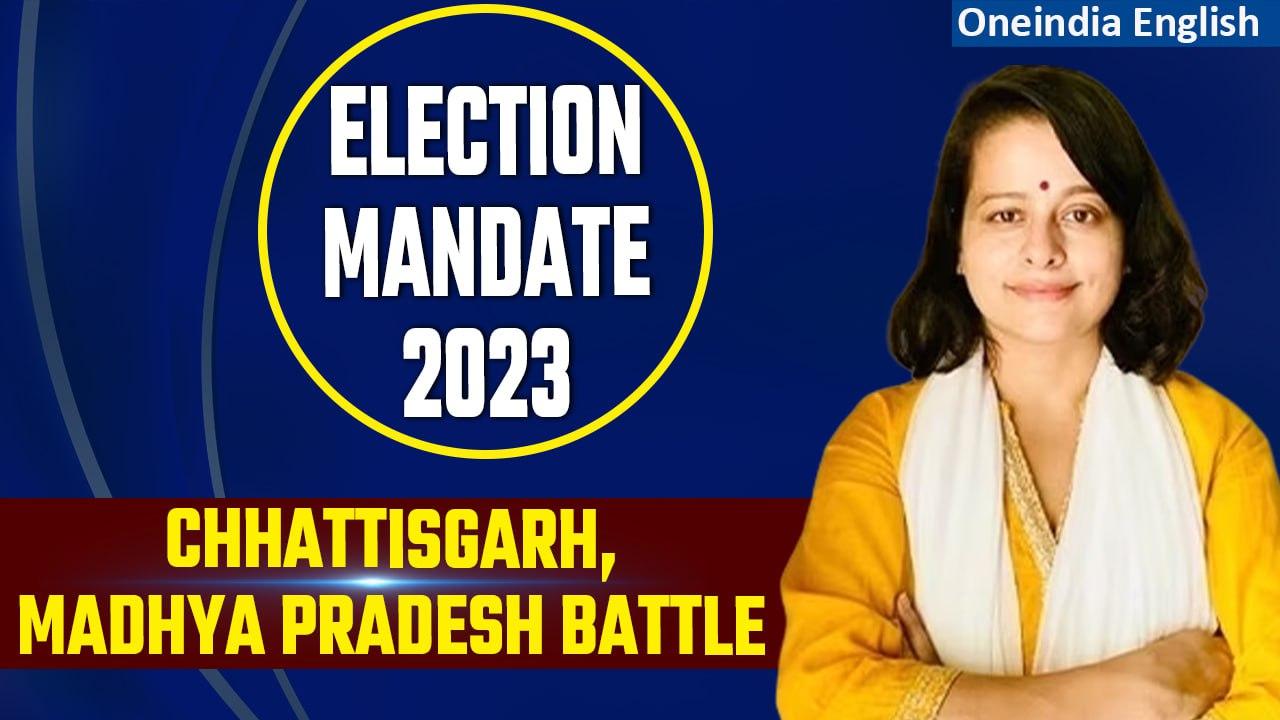 Assembly Elections 2023 | Madhya Pradesh and Chhattisgarh Vote | Sujata Pandey's Analysis | Oneindia
On Friday, the second phase of the dynamic five-state assembly elections is underway, featuring Madhya Pradesh and Chhattisgarh.
In Madhya Pradesh, all 230 seats are undergoing polls.
Chhattisgarh is witnessing its second phase for the remaining 70 out of 90 constituencies.
The electoral narrative is primarily shaped by the BJP and Congress in both states, setting the stage for a titanic clash on November 17 as the two parties fiercely compete for power.
Political Strategist Amitabh Tiwari weighs in.
WATCH.
#MPElection2023 #MPElectionNews #MPElectionToday2023 #MPElectionLive #MPAssemblyElection2023 #MPAssemblyLive #MPElectionPublicOpinion #ElectionNews #Election2023 #ElectionPollLive #ChhattisgarhElection2023 #ChhattisgarhAssemblyElection2023 #ChhattisgarhPolling #AssemblyElection2023 ~HT.99~ED.102~