Know the reasons why teachers in UK went on massive strike yesterday | Explainer | Oneindia News
Video Credit: Oneindia - Duration: 03:46s - Published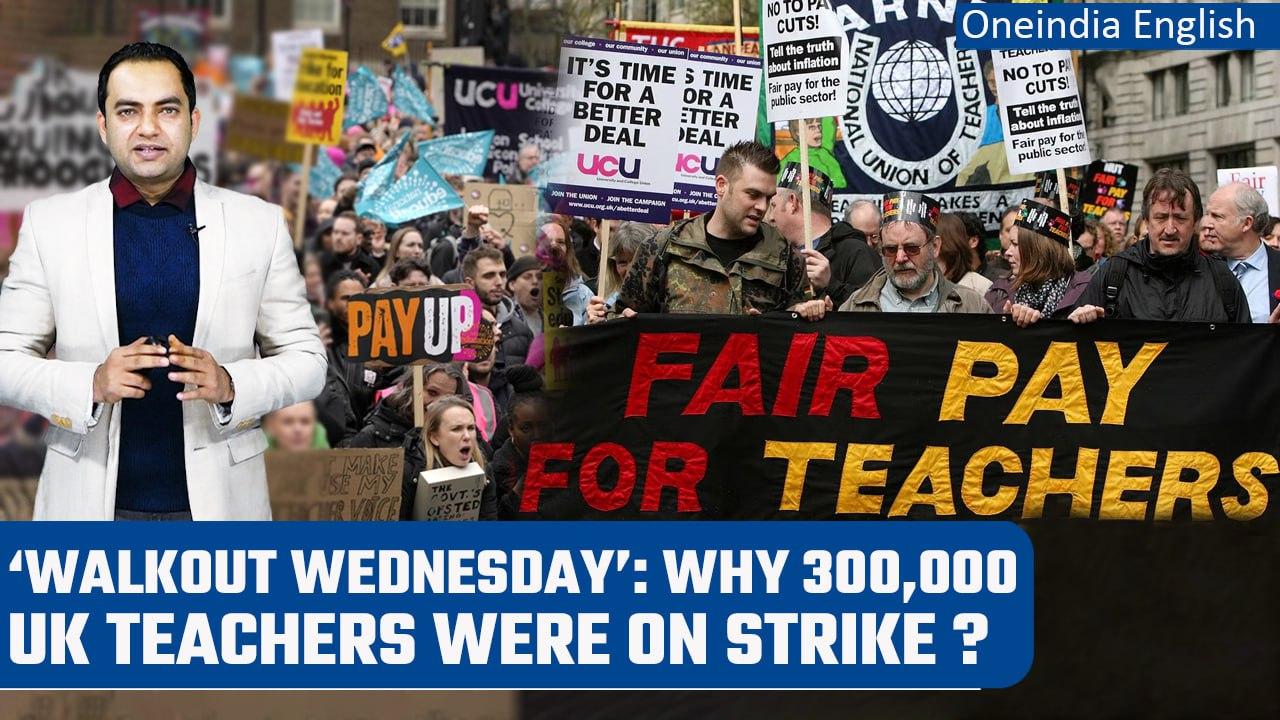 Know the reasons why teachers in UK went on massive strike yesterday | Explainer | Oneindia News
For Europe, the beginning of 2023 has been rather somber.
On one hand, the NATO nations in the continent are dealing with the increasing pressure due to the Russia-Ukraine war….while on the other hand, nations there are enduring long-drawn out strikes.
Just a while back..around 100,000 NHS nurses went on strikes in UK…Then, Spain saw women protesting against Sexual violence… France also recently witnessed massive strikes over pension reforms…Now, teachers and Civil Servants in UK…among other groups, have gone on strike.
And U.K is not the only country where teachers are out on streets.
But why?
Why are teachers in UK and a few other European nations have taken to streets?
And what are they demanding?
In this video, we break down exactly these aspects for you.
But before that, don't forget to like, share and subscribe to Oneindia.
#Walkoutwednesday #TeachersprotestUK#UKprotests