Rahul Gandhi-Satyapal Malik Interview: J&K Statehood should be returned, says Malik | Oneindia
Video Credit: Oneindia - Duration: 01:34s - Published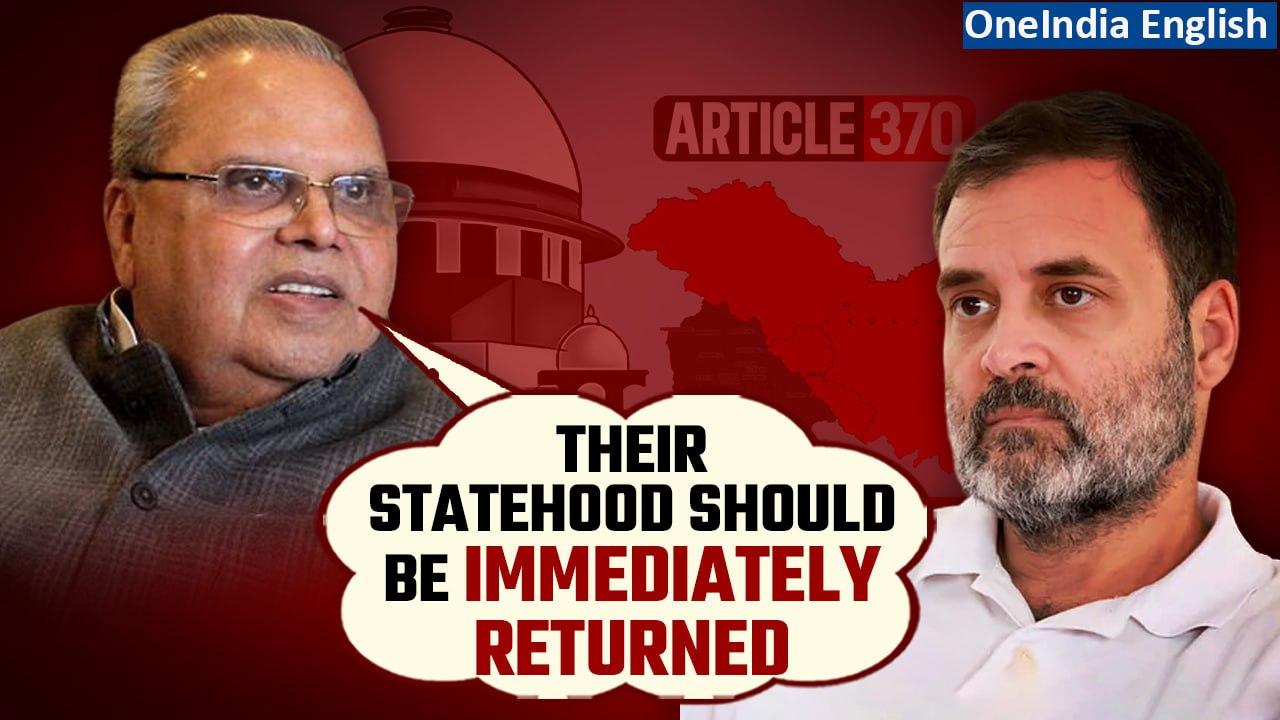 Rahul Gandhi-Satyapal Malik Interview: J&K Statehood should be returned, says Malik | Oneindia
Congress leader Rahul Gandhi on Wednesday shared the video of his recent meeting with former J&K governor Satya Pal Malik who spoke to Rahul Gandhi on several issues including the Pulwama attack, the J&K situation, Adani and also going back to his earliest days in politics.
Satyapal Malik, when asked how the situation of people is in Jammu and Kashmir, said that the people of J&K are more upset that their statehood was taken away, much more than the abrogation of Article 370.
Watch the entire video here.
#RahulGandhi #SatyapalMalik #SatyapalMalikInterview #J&KStatehood #JammuAndKashmirState #J&KPeople #SatyapalMalikOnPolitics #PoliticsHasBecomeBusiness #J&K #Pulwama ~PR.152~HT.96~GR.124~ED.155~