Telangana Election 2023: AIMIM chief Asaduddin Owaisi takes a jibe at Rahul Gandhi | Oneindia News
Video Credit: Oneindia - Duration: 03:47s - Published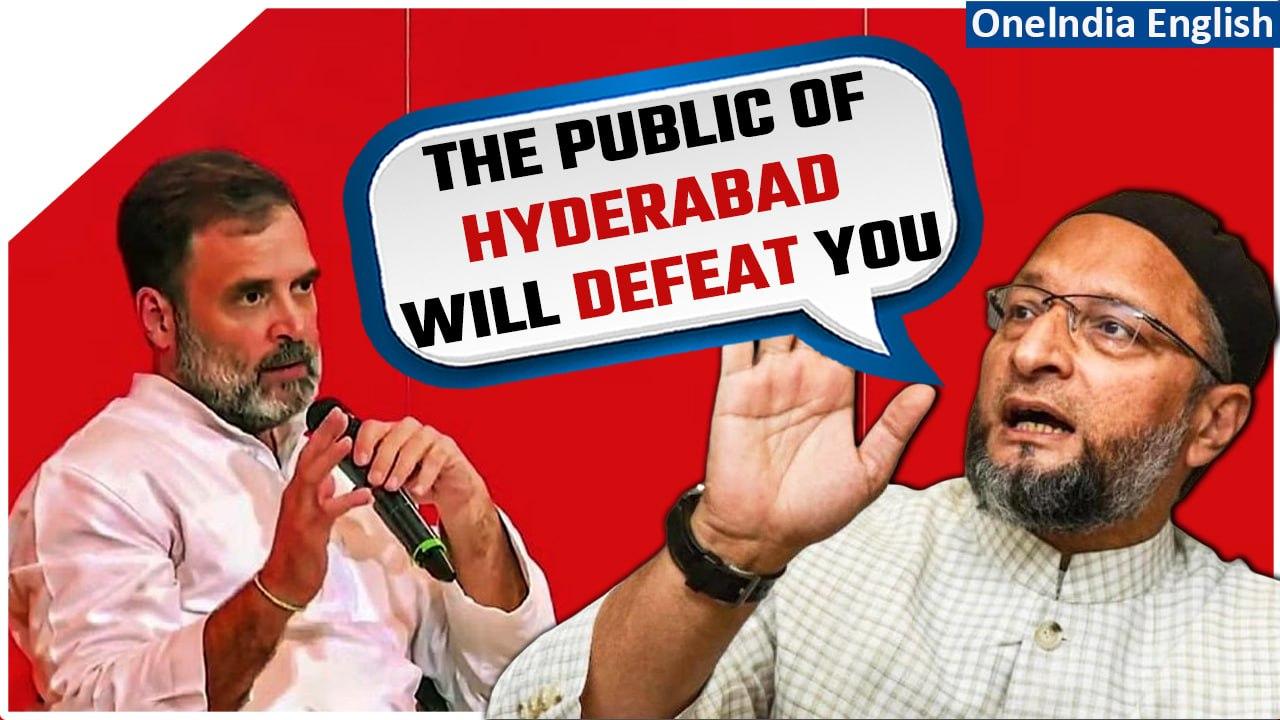 Telangana Election 2023: AIMIM chief Asaduddin Owaisi takes a jibe at Rahul Gandhi | Oneindia News
AIMIM chief Asaduddin Owaisi took a jibe at Congress and Rahul Gandhi and said, "You (Rahul Gandhi) bring everyone here and try your best but still you will lose from Hyderabad.
The public of Hyderabad will defeat you.
You will lose in both Lok Sabha and Assembly elections." Watch the full video here.
#TelanganaAssemblyElection2023 #TelanganaPolls #TelanganaElection2023 #AsaduddinOwaisi #RahulGandhi #Telangana #Elections2023 #Congress #AIMIM ~PR.152~ED.103~GR.125~HT.96~