Ensure 150 seats for Congress: Rahul Gandhi in Madhya Pradesh

Monday, 13 November 2023 ()
Thousands of people gathered in Bhopal for Congress leader Rahul Gandhi's roadshow, where he spoke against the BJP government in Madhya Pradesh and urged voters to ensure a Congress victory. The roadshow covered three assembly constituencies and lasted about an hour, passing through various landmarks in the city. Gandhi emphasized the importance of love over hate and called for unity among the public. Alongside Rahul were Congress candidates Atif Aqueel (Bhopal North), Arif Masood (Bhopal Central) and PC Sharma (Bhopal South-West).
💡 newsR Knowledge: Other News Mentions
You Might Like
Related videos from verified sources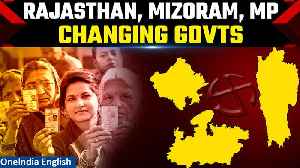 Governance Trends: Graphical Insights from Rajasthan, Madhya Pradesh, and Mizoram| Oneindia

A graphical report on the evolving governance trends in Rajasthan, Madhya Pradesh, and Mizoram. Highlighting shifts in policies, public sentiment, and administrative approaches, the graphics provide a..
Credit: Oneindia Duration: 01:51
Published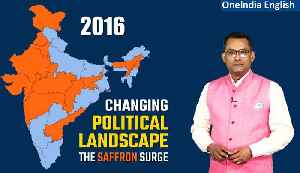 Assembly Polls 2023: BJP's Decisive Victory Shakes Opposition Foundations | Oneindia News

The Bharatiya Janata Party (BJP) has secured a resounding victory in recent assembly elections, overshadowing the Congress and reshaping the political landscape. The BJP's triumph in Madhya Pradesh,..
Credit: Oneindia Duration: 02:42
Published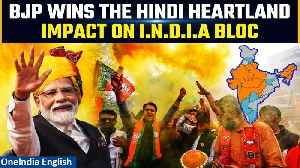 Election Results 2023: Saffron party wins Hindi heartland | What led to Congress's loss | Oneindia

As per trends till now, the Bharatiya Janata Party (BJP) looks set to win the mandate for the fourth consecutive assembly election in Madhya Pradesh, makes a comeback in Rajasthan and Chhattisgarh,..
Credit: Oneindia Duration: 04:02
Published