Resign & join politics, TMC tells high court judge after Bhaipo remark

Saturday, 23 September 2023
Trinamool Congress spokesperson Kunal Ghosh has called for Calcutta high court Justice Abhijit Gangopadhyay to resign from his position and join politics after the judge made remarks during a case on Covid compensation. The judge questioned the source of wealth of a political figure referred to as "Bhaipo" (nephew) with a four-storeyed home worth a crore. Ghosh criticized the judge for engaging in politics and spreading false information while using his position as a judicial shield.
💡 newsR Knowledge: Other News Mentions
You Might Like
Related videos from verified sources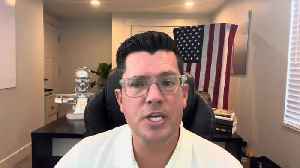 Trump FOUND GUILTY! Here's the OTHER SIDE Of The Story!!

In a recent New York City court ruling, Donald Trump faced allegations of real estate fraud related to the valuation of his properties. While the judge did not pursue criminal charges, he imposed..
Credit: Rumble Duration: 04:32
Published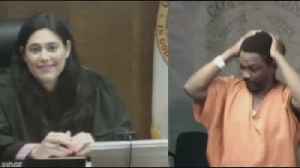 Moment judge recognised school friend in dock

Watch the amazing moment when two school friends, a judge and a man suspected of burglary, were 'reunited' briefly during a court hearing in Miami, US. "I'm sorry..
Credit: Rumble Duration: 00:55
Published
Related news from verified sources