Odisha, Bihar make big power moves, Goa tops household use

Wednesday, 1 November 2023
India's annual electricity consumption has increased by nearly 70% in the past decade, with the industrial and domestic sectors driving this growth. Maharashtra is the leading state in terms of overall power use, followed by Gujarat, Uttar Pradesh, Tamil Nadu, and Odisha. Bihar has seen the steepest rise in power consumption, with a 350% increase in 10 years. Gujarat, Odisha, Maharashtra, Tamil Nadu, and Chhattisgarh are the top states for industrial electricity use.
💡 newsR Knowledge: Other News Mentions
You Might Like
Related videos from verified sources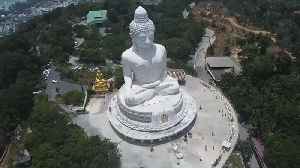 sab kuch milega khud ko kabil to samjho

In this video you will know how to best use of your mind, the power of your mind in your life, the best use of your mind in your life. Which is described by the Gautam Buddha, you will know the mind..
Credit: Rumble Duration: 19:16
Published
Related news from verified sources